This is an archived article and the information in the article may be outdated. Please look at the time stamp on the story to see when it was last updated.

OKLAHOMA CITY — Anyone who's ever needed an EMSA paramedic might want to listen up. The time it takes EMSA ambulances to respond to emergencies could soon be getting slower.
From the moment the 911 call comes in, EMSA paramedics are expected to arrive on scene at priority one calls within nine minutes. That time could soon go up to 11 minutes.
Yet some say that won't have a negative impact on patient care.
"The citizen will receive the same outcome," said Oklahoma City councilman Larry McAtee.
Councilman McAtee points out the change in response times would save Oklahoma City $20 million over five years and keep transport rates from going up.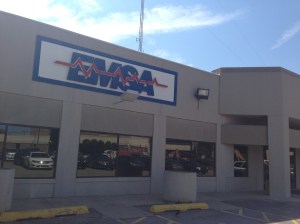 "It's a good economic move without impacting patient care," said McAtee.
The reason patient care won't be impacted is because fire crews almost always arrive on scene of emergencies first anyway.
Two years ago, the fire chief drew up a plan to have his department handle all medical transports, eliminating EMSA from the equation.
The council ultimately didn't go along with that idea. Councilman Ed Shadid says it's worth revisiting.
"The basic concern is the taxpayers are paying twice for emergency medical transports," said Shadid.
In addition to priority one times rising, the times for priority two calls, such as broken bones, could also go up from 13 minutes to 25 minutes.
The city council is expected to vote on the plan at their next meeting in two weeks.