This is an archived article and the information in the article may be outdated. Please look at the time stamp on the story to see when it was last updated.
OKLAHOMA CITY – The Oklahoma City Energy FC is teaming up with local police to deliver soccer balls to youth in the area.
The Energy is a partner of the Police Athletic League soccer program.
In honor of National Police Week, the club is donating the co-branded soccer balls to the department.
Police will use the balls when they find children in difficult situations.
"Maybe they can use one of these to help make their day a little bit better. We just appreciate the Energy partnering with us to give us these soccer balls, especially to honor police week as well, so thank you very much," said Deputy Chief Wade Gourley.
Saturday, May 19, is when the two groups will hold their "PAL Jam" at Taft Stadium. There, the top soccer teams from the police athletic league this season will play their championship matches.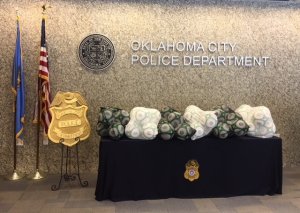 To learn more, visit Energy FC's website.