This is an archived article and the information in the article may be outdated. Please look at the time stamp on the story to see when it was last updated.
EL RENO, Okla. -- The search for two escaped inmates continued throughout Oklahoma on Thursday after they were last spotted near Sapulpa.
According to the Major County Sheriff's Office, Jason Foy and Darren Walp were positively identified Wednesday morning on surveillance footage from the Quik Trip on the Turner Turnpike, near the Sapulpa exit.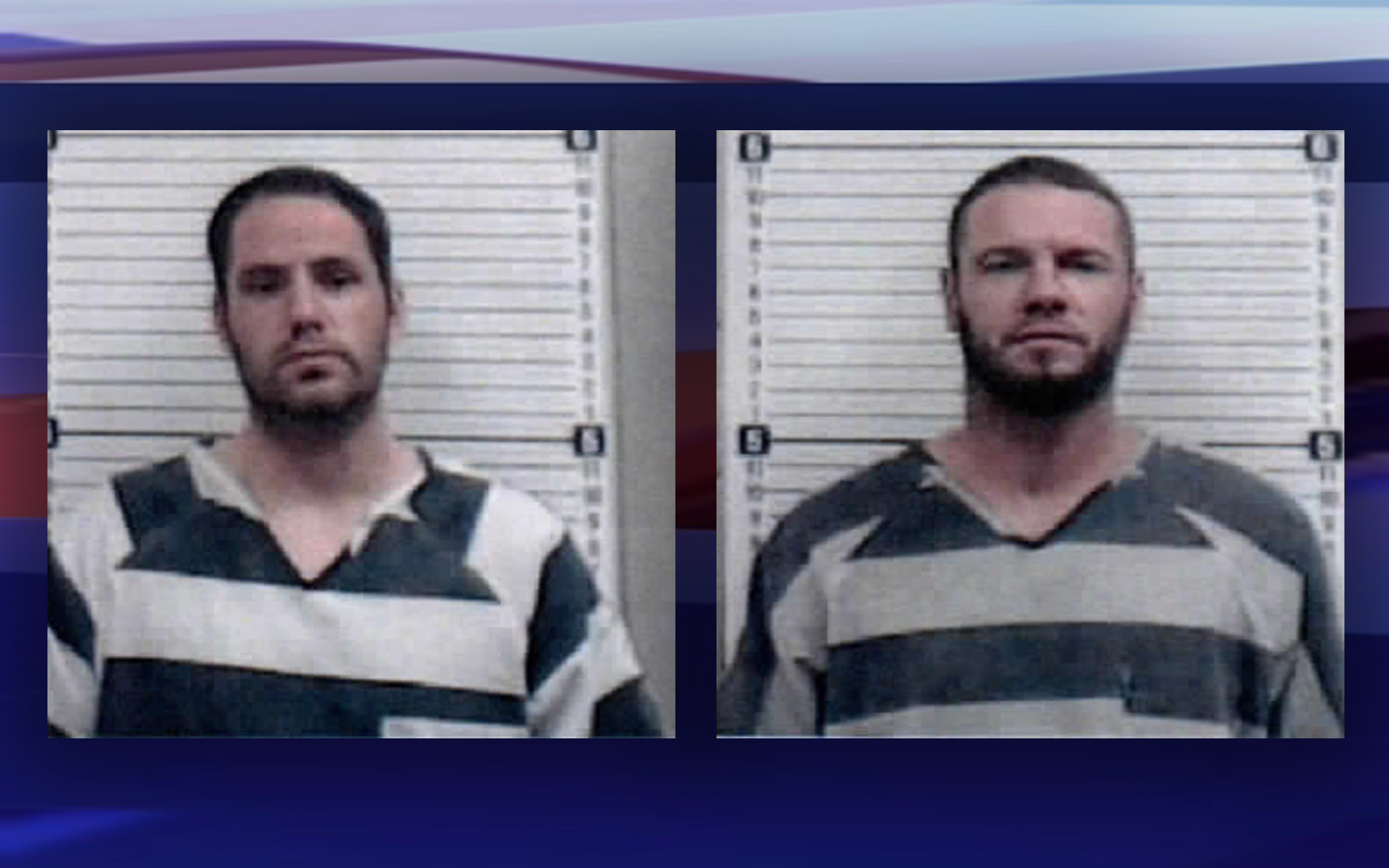 Capt. Glenn Coffey, with the Salpulpa Police Department, says they're keeping a close eye on the area.
"Going through the hotels up there, talking to people, different restaurants just to verify, make sure they're not in this area," explains Capt. Coffey.
Authorities now believe Foy and Walp are driving a 2007 black Peterbilt semi-truck with Oklahoma license plate "706-493."
The truck was allegedly stolen between Tuesday night and Wednesday morning off the lot of Total Collision, a heavy truck body shop on the 2400 block of E. Highway 66. At the site where the semi was stolen, the Canadian County Sheriff's Office confirms a pickup truck was left. We're told it was reported stolen out of Lawton.
Store owner Kent Mitchell spoke only to News 4 on Thursday and says the truck belonged to his father.
"Friend of my dad drove by here and seen all the gate all tore out in the middle of the night and called my dad. And then we all came out here and called the sheriff," says Mitchell. "I mean, my dad was irritated about it but, I mean, things happen."
A trailer that was attached to the truck has since been found by the Salpula Police Department and returned to its rightful owner; however, we're told the truck has yet to be recovered.
"It was just very random that they came in here and took that. We really had thought someone just stole the truck to maybe just like chop it up or part it out but going through the gate, you know you tear up a lot of the truck you know going through the gate," explains Mitchell.
Major John Bridges, with the Canadian County Sheriff's Office, says they didn't think much of the initial report of the stolen black semi-truck from True Collision, but an anonymous tip helped connect the pieces to Foy and Walp.
"Our initial deal was, it's a stolen vehicle...really no information or reason to tie together," recalled Major Bridges. "We received a call yesterday from a totally anonymous caller and stated that...'Hey, we know this guy, believe his name was Walp and this is what he does so he may be the one that did that."
Bridges adds both inmates had ties to Oklahoma.
"I believe one has relatives down south of the Lawton area but the one that was from here, he actually worked for a trucking company for some period of time but has no residential history like that here. Just a employment history," he explains.
Authorities say Foy and Walp are believed to be headed east and are no longer driving the 2006 maroon pick up truck first allegedly stolen from Ringwood, Oklahoma earlier this week.
According to Major Bridges, it's possible that Foy and Walp are armed and dangerous.