This is an archived article and the information in the article may be outdated. Please look at the time stamp on the story to see when it was last updated.
WACO, Texas - An explosion at a Texas fertilizer plant has injured dozens of people and destroyed more than one building Wednesday night.
According to CNN, one Waco hospital has been told to expect over 100 injured people.
Authorities said many people were seriously injured, some were killed but they have not confirmed how many at this time.
Officials have not said what caused the explosion and fires just before 8 p.m. at the West Fertilizer Plant about 20 miles north of Waco in West, Texas.
PHOTOS: West Texas fertilizer plant explosion from KWTX
A school, apartment building and nursing home are among the buildings near the plant that were damaged and caught fire.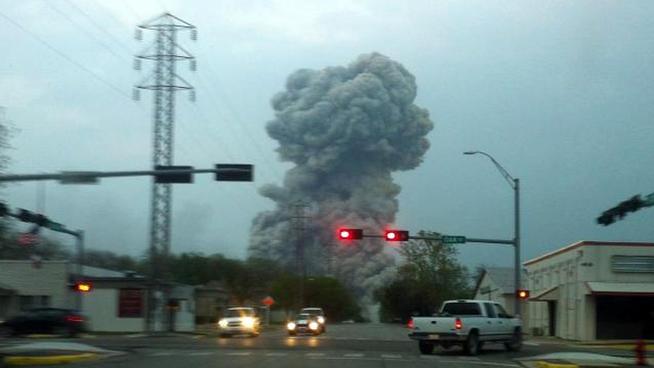 Officials said DPS troopers transported some victims to the hospital in their patrol cars.
According to KWTX, a triage area was established at an intersection near the plant but then had to be moved because of the potentially toxic fumes.
They reported buildings and residences in the area were evacuated.
The explosions knocked out power to a large part of the area.
A witness said he saw smoke and heard and explosion moments later.
This is a developing story.
Refresh this page and watch News Channel 4 for the latest.