This is an archived article and the information in the article may be outdated. Please look at the time stamp on the story to see when it was last updated.
NORMAN, Okla. - An Oklahoma family is concerned after a 33-year-old Norman man disappeared.
Kenneth James Hodge, Jr., hasn't been seen in nearly two weeks.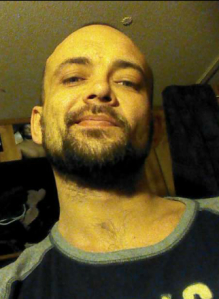 Police say he was last seen walking in the 1400 block of Alameda Street around 4 p.m. on Aug. 19.
"Nobody seems to be able to tell me anything," said his mother, Lalona Benefield. "We miss him, we love him, and we want him to come home."
He was wearing blue jeans, a light-colored t-shirt, and brown work boots.
No one has heard from him since then.
Family members say he possibly had plans to travel to Newalla, Okla.; however, he did not reach his destination.
Lalona has never given up hope, now hoping someone may come forward with information.
"It's like my heart is gone," she said. "I've lost my heart."
His only mode of transportation is a bicycle, police say.
Hodge is described as a white male, 6 feet tall, 210 pounds with a brown, mohawk-style haircut and hazel eyes.
Norman police and the Hodge family ask that anyone with information regarding Hodge's whereabouts immediately contact Detective Brett Willer at (405)217-7742.
The case is currently under investigation by of the NPD Criminal Investigations Division.