This is an archived article and the information in the article may be outdated. Please look at the time stamp on the story to see when it was last updated.
OKLAHOMA CITY — A family is devastated after a 1964 Chevy Bel Air was stolen from a storage facility.
Officials say the theft happened on March 30 at a storage facility near I-240 and Santa Fe.
"It took me a lot of time and money and also, there's a lot of memories in it," Lombardo Mendoza told News 4.
Mendoza is talking about his 1964 baby blue Chevy Bel Air, which has a special place in his heart.
"It was purchased by my stepdad and he, he passed already, but we always worked on it and we got it to the point where, you know little by little, it started looking a whole lot better," Mendoza said.
It's been a part of his family for 16 years. Mendoza said he's been trying to fix it up, hoping to transform it into a show car.
Now, he's experiencing an unfortunate setback that he discovered when he paid a visit to the storage facility where he stores the car.
"I went in to go check on it and the car was just gone. I went and spoke to the manager and I'm like, 'Where's my car?' He's like, 'Well, it should be there,'" Mendoza said.
He said the car was parked in the back parking lot with a cover over it. Unfortunately, that didn't stop the thieves from spotting it.
"We know that there were at least two people involved, possibly three. The female who was in the photos that were released today is the one we really want to get identified," MSgt. Gary Knight, with the Oklahoma City Police Department, said.
Those images were captured on the storage facility's surveillance cameras. Police say the cameras also captured one of the suspects type in a code that opened the gate and spotted the crooks hauling the car off with it strapped to another vehicle. Mendoza said he took the battery out, hoping to prevent something like this from happening.
"Kind of felt like my heart sinking. I just also thought you know, there's thieves out there and they don't care," he said.
Mendoza is heartbroken because he told News 4 he was planning on one day, passing the car down to his two young sons.
"Every time we'd ride in it, they loved it. It's like yeah, let's go in the classic, in the 64, they would say. Hopefully if I get it back, they can still, maybe one day take their kids  in it," Mendoza said.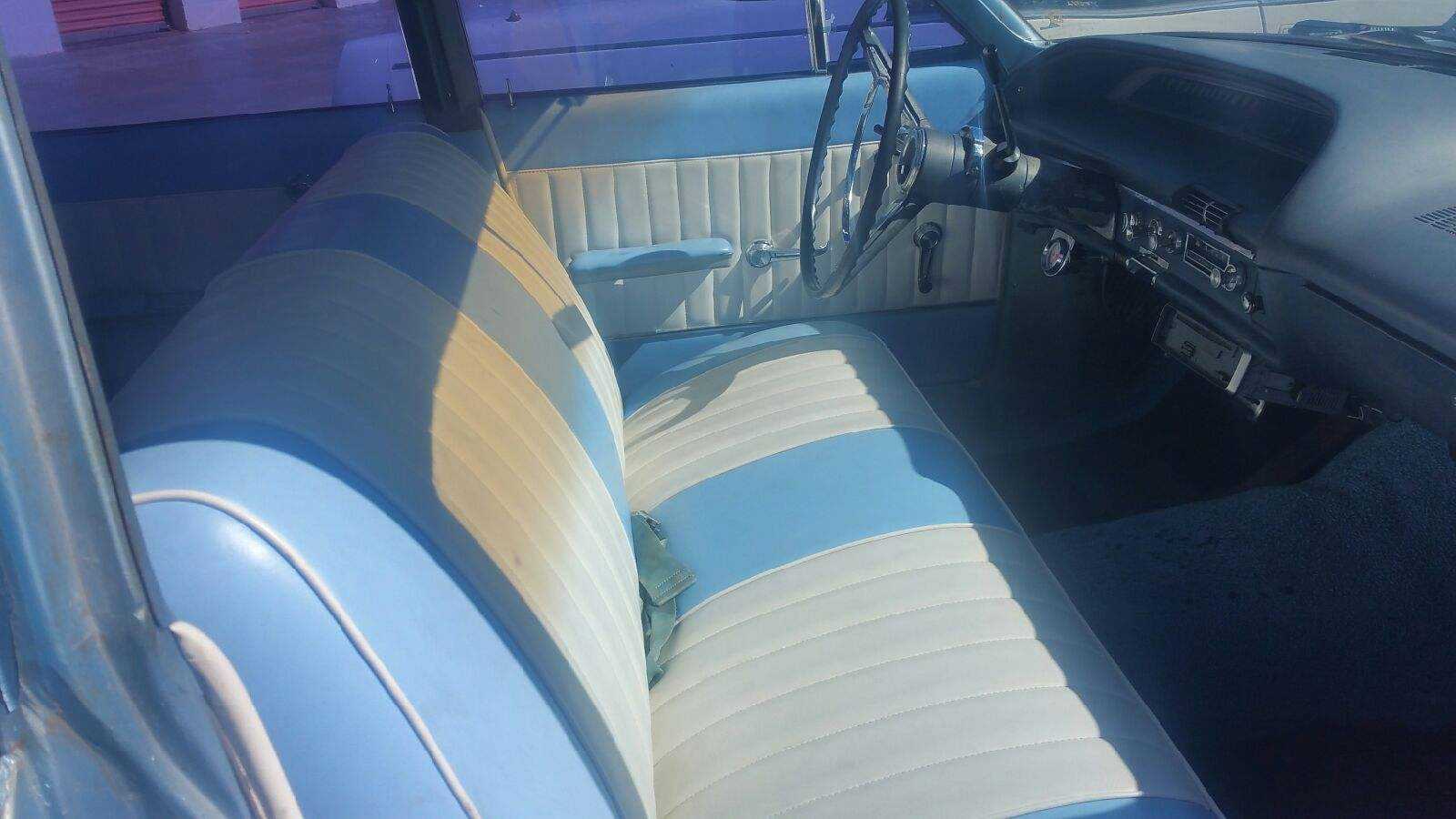 The four-door 1964 baby blue Chevy Bel Air has a white and blue interior and a sticker across the back that reads 'Old School.'
If you've seen it or you recognize the woman in the surveillance images, call CrimeStoppers at (405) 235-7300.