This is an archived article and the information in the article may be outdated. Please look at the time stamp on the story to see when it was last updated.
OKLAHOMA CITY – After Friday's severe weather passed the metro area, the unrelenting rain continued.
Dozens of metro roads were blocked of because of flooding.
Chris Paul and his family ditched their tornado damage to answer the call of a friend who needed help in south Oklahoma City.
"Disaster," Paul said. "A tornado hit our apartments. It didn't hit that bad though, but it hit."
Paul described what it was like driving down Western Ave. going south.
"We just tried driving up," Paul said. "We just tried right where that truck is right there and that was it. We decided we were just going to park in that parking lot and we were just going to walk over here and try and do our best with our strength."
With the help of KFOR photographer Jon Englert, they pushed two cars out of the high water on Western and they didn't stop with just their friend.
"We just had to pull another guy out too," Paul said.
Other cars weren't so lucky.
Some were floating with the waves created by passing vehicles.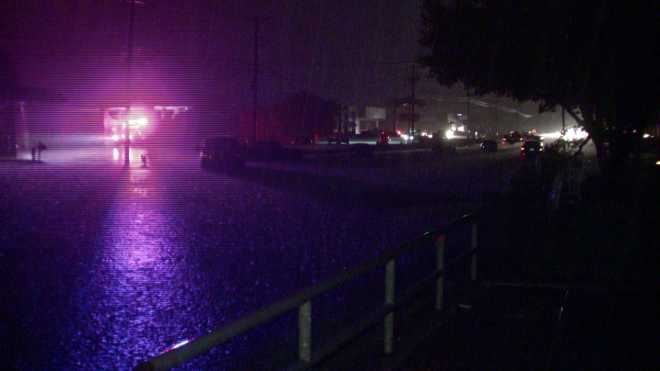 "Hopefully people don't be stupid enough to come through this," Paul said. "They need to go back the way they came from and go the opposite direction."
Emergency management blocked Western off a little south of I-240 for even higher flooding.
As the rain came down the water levels just kept getting higher.
Flooding will continue to be a problem throughout Saturday afternoon so be aware of roads with water.
If you don't think you can make it, just turn around.