This is an archived article and the information in the article may be outdated. Please look at the time stamp on the story to see when it was last updated.
TULSA – The family of a man who died after being shot by a Tulsa reserve deputy is demanding answers.
Eric Harris was shot by Reserve Deputy Robert Bates on April 2, when the Tulsa County Sheriff's Office says Bates mistook his gun for his taser.
According to the Sheriff's office, Harris was wrestling with another deputy and Bates wanted to help subdue him with the taser. They say Harris, the subject of an undercover sting operation, was trying to flee deputies.
Bates, a 73-year-old insurance executive, fired one shot at Harris, who eventually died at a Tulsa hospital.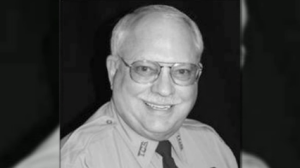 In a news conference Thursday, Harris' brother and son told reporters they had questions about the reserve deputy's training, want to see whatever video may have been taken by police cameras, and they want the Sheriff's office to back up claims of Harris' being under the influence of drugs during the altercation.
[protected-iframe id="087c85f70751d5943a1ac60704e42906-29519643-81918605″ info="http://v9.anv.bz/scripts/anv_mcp_9.js" ]
Watch the entire press conference with Harris' family in the video player above.
"Where is the evidence that my brother was on PCP during the shooting?" asked Andre Harris.
They also want records documenting Bates' donations to the Sheriff's Office and the Violent Crimes Task Force. Bates was with that unit at the time of the sting.
The family's lawyer says he wants the Sheriff's office to fulfill their "promise of complete transparency" and release video that was taken during the shooting. He told reporters he believed deputies were wearing Google glass during the sting.
Tulsa County Sheriff's Office Maj. Shannon Clark told The Tulsa World deputies were, in fact, wearing sunglass cameras. They told Fox 23 they would release the video to the family if they get authorization to do so.
"If something was done wrong in this case, then let the video prove it," says Harris' brother. "Let the public be the judge."
Harris' 16-year-old son, Aiden, puts it another way.
"I just want to know the truth," he says.