This is an archived article and the information in the article may be outdated. Please look at the time stamp on the story to see when it was last updated.
OKLAHOMA CITY - An Oklahoma family has given an update on a Newcastle teen who was critically injured in a car crash last week.
Caleb Freeman, 16, and his brother, Clayton, 14, were on their way to an OU basketball game when their vehicle crashed.
Both were rushed to the OU Medical Center. Clayton was released not long after with minor injuries.
Caleb escaped without a broken bone, but suffered major brain trauma.
The teen has been in the hospital for over a week.
"We believe the Lord protected his body but, for whatever reason, has allowed him to be in this place and we're seeing the Lord do great miracles through him," said Caleb's father, Pastor Jeremy Freeman.
The First Baptist Church of Newcastle, the city of Newcastle, the state and countless around the world have rallied for Caleb and his family on social media and in person. Dozens even went to them on Christmas with food and kind words.
"I had two men come today that were really sent from the Lord, I mean I really believe they were miracles for us today, to tell us their story and to encourage us in our journey," Freeman said.
But, most importantly, he said, every time someone stops by to visit, they take the time to gather and pray.
"We are really believing that the Lord is going to heal Caleb and he'll walk out of this place, and we want the world to know that it's God that's done this," Freeman said.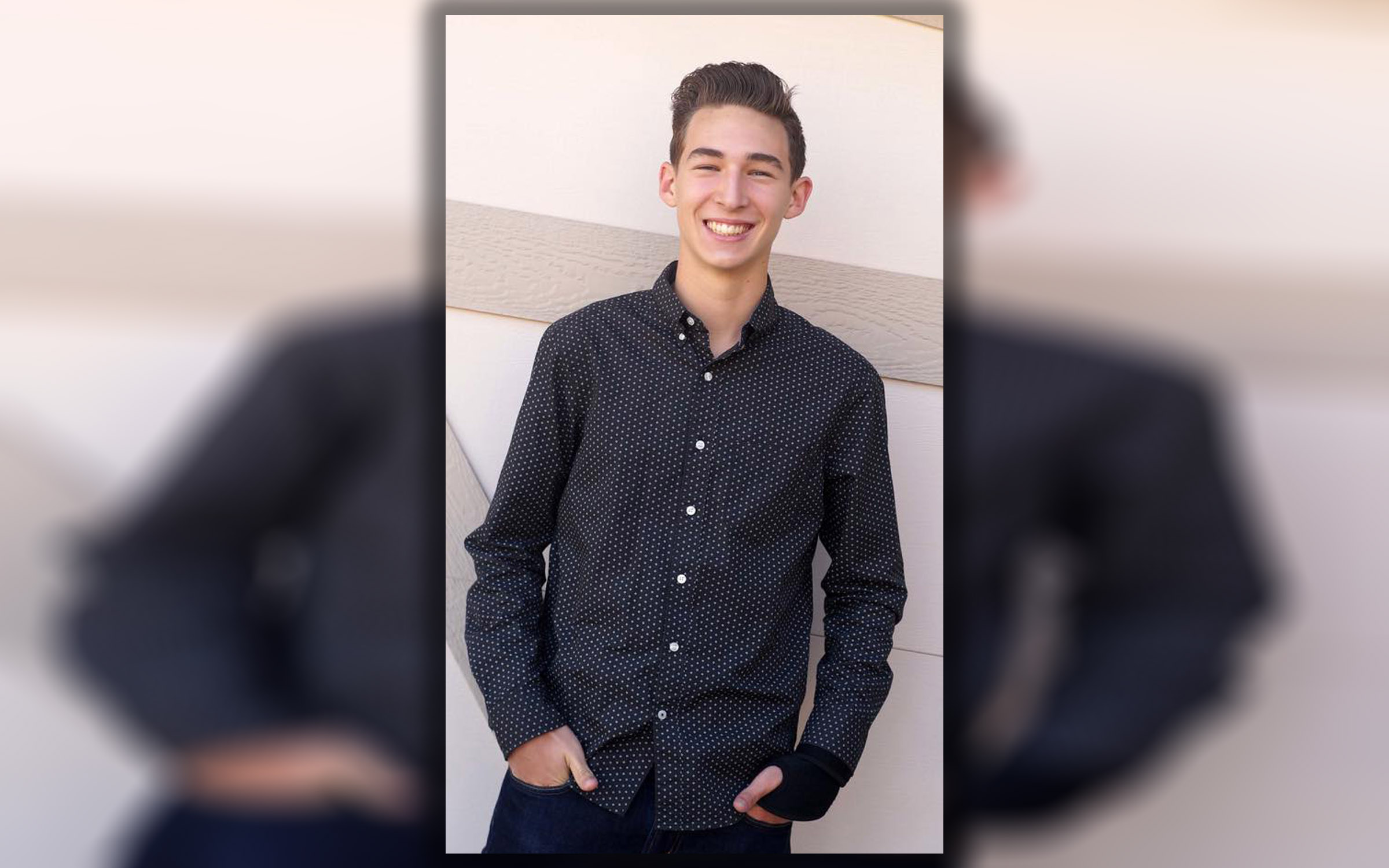 Right now, as Caleb's brain heals, Freeman said his son is experiencing "neuro-storms," reactions from his body in the form of high blood pressure or body temperature.
"That's very difficult for a parent to see, but we know it's a part of the process," Freeman said, "so, we're asking people to really pray that Caleb's body is just calm and that he's able to weather those storms and that, at just the right time, God will say, 'Caleb, wake up,' he'll open his eyes and we'll be able to go from there."
The family is keeping the community updated on Caleb's progress on the the Pray for Caleb Freeman Facebook page.
Last night, the family wrote about the results of a recent MRI Caleb had.
In the post, the family says that the MRI showed Caleb suffered an injury throughout his entire brain.
However, they said the doctor said that all of the bleeds in Caleb's brain have stopped and have started healing.
The family said the doctor believes Caleb will wake up.
As expected, Caleb does have the DAI injury and it is a grade 3. This means that the injury was suffered throughout the entire brain. (Like tiny pin-pricks all over it)

She was relatively positive about things, stating that the injury did not result in cells dying due to lack of oxygen, and all the damage is due to the forceful shaking and impact he experienced 
Also, the bleeds in the brain have ceased and are healing.

She sees no reason why he will not wake up from this and expects him to. The questions she cannot answer are why he hasn't yet, when he will, or what he will be like. We, however, DO KNOW the answer to these questions. God is still working and HE ALONE will awaken Caleb in His perfect time!!!

3 ways to pray specifically for Caleb:
1. There did appear to be more damage on the right side of Caleb's brain, which would explain why he is having less movement on the left side of his body. Please pray the left side catches up!!! We believe God will heal ALL of his body perfectly;

2. That the neurostorms would continue to subside. He's done better today, but we would like them to cease completely;

3. For God's perfect timing and greatest glory in Caleb's life and all those who He is working in through this, and continued peace as we wait (anticipate)!

We are encouraged right now, but we are not putting our hope in results or news we get day by day. Our hope is in our HEALER and we know His plan will prevail. He will REVIVE. He will RESTORE. He will PERFECT.
Wednesday morning, the family had another exciting update.
Caleb woke up for the first time in over a week.
Small miracles: about 30 minutes ago Caleb opened his left eye and followed Emily as she talked to him. I was not in the room, but they called me immediately and put me on speaker phone and he tracked the phone as well. I'm here now. It was awesome!

The occupational/physical therapist said he exceeded their expectations. This was their first time to really try and rouse him. It's a small step, but it's progress. We have a long way to go, but what a way to start the day! All praise and glory to God!
"Keep praying for us, please," Freeman said. "We can't express enough how much we need that. Still praying for that Christmas miracle."
Caleb's progress can be followed on the Pray for Caleb Freeman Facebook page, and a YouCaring account has been set up to help his family pay for his medical bills.