This is an archived article and the information in the article may be outdated. Please look at the time stamp on the story to see when it was last updated.
SHAWNEE, Okla. —  Oklahoma State Bureau of Investigation has identified the man killed in the fatal shooting involving a deputy.
Agents identifying the man as 39-year-old Jonathan William LeRoy of McLoud.
According to the Pottawatomie County Sheriff's Department, the shooting happened near Memorial and Fishmarket Road.
Just before 7 o'clock deputies were called out to a home in the area about a man who was allegedly attacking family members inside.
A short distance from the home a deputy identified Leroy walking down the side of the road matching the suspect description.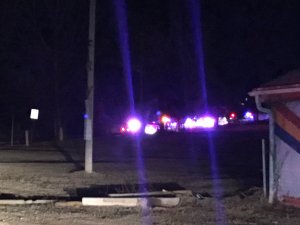 Deputies say the LeRoy was carrying a baseball bat. Once the deputy approached the he began swinging the bat. Agents say the deputy then fired his weapon.
Deputies say a LeRoy was transported to the hospital in Shawnee where he later died. The man's name has not yet been released.