This is an archived article and the information in the article may be outdated. Please look at the time stamp on the story to see when it was last updated.
HOBART, Indiana – A father is facing several charges after he shot and killed his daughter while telling his other children they shouldn't play with guns.
Eric Hummel told officials he was showing a gun to his two 10-year-old sons when the incident happened.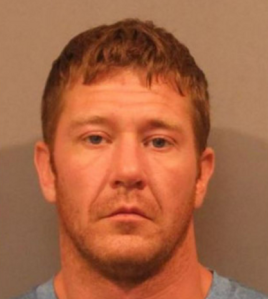 As Hummel was telling his sons to "never use a gun," his 9-year-old daughter Olivia Hummel, walked in the room, Hummel pulled the trigger, and the little girl was shot in the head.
"It's hard to wrap your head around it," Hobart Police Lt. James Gonzales told Inside Edition.
According to Inside Edition, Hummel's two sons told police their father "emptied the weapon and pulled the trigger while pointing it" at them.
That's when he reloaded the gun and when Olivia walked into the room, Hummel said "See, don't play with guns" and then shot her.
Hummel told authorities he was just showing the gun to the kids and forgot it was loaded when he pulled the trigger.
He is charged with reckless homicide, neglect of a child resulting in death, battery resulting in death and two counts of child neglect.
His bond was set at $70,000 and he has been released.