This is an archived article and the information in the article may be outdated. Please look at the time stamp on the story to see when it was last updated.
OKLAHOMA CITY – One day after an Oklahoma state senator was officially charged with engaging in child prostitution, agents with the Federal Bureau of Investigation served a search warrant at his home.
On Wednesday, the Moore Police Department released a redacted report containing details of an incident at a motel between Sen. Ralph Shortey and a 17-year-old.
When police went to check on a juvenile at the Super 8 in Moore last week, officers said they smelled a "strong odor of raw marijuana" coming from Room 120.
Cleveland County District Attorney Greg Mashburn confirmed that the teen was found in the motel room with Sen. Shortey.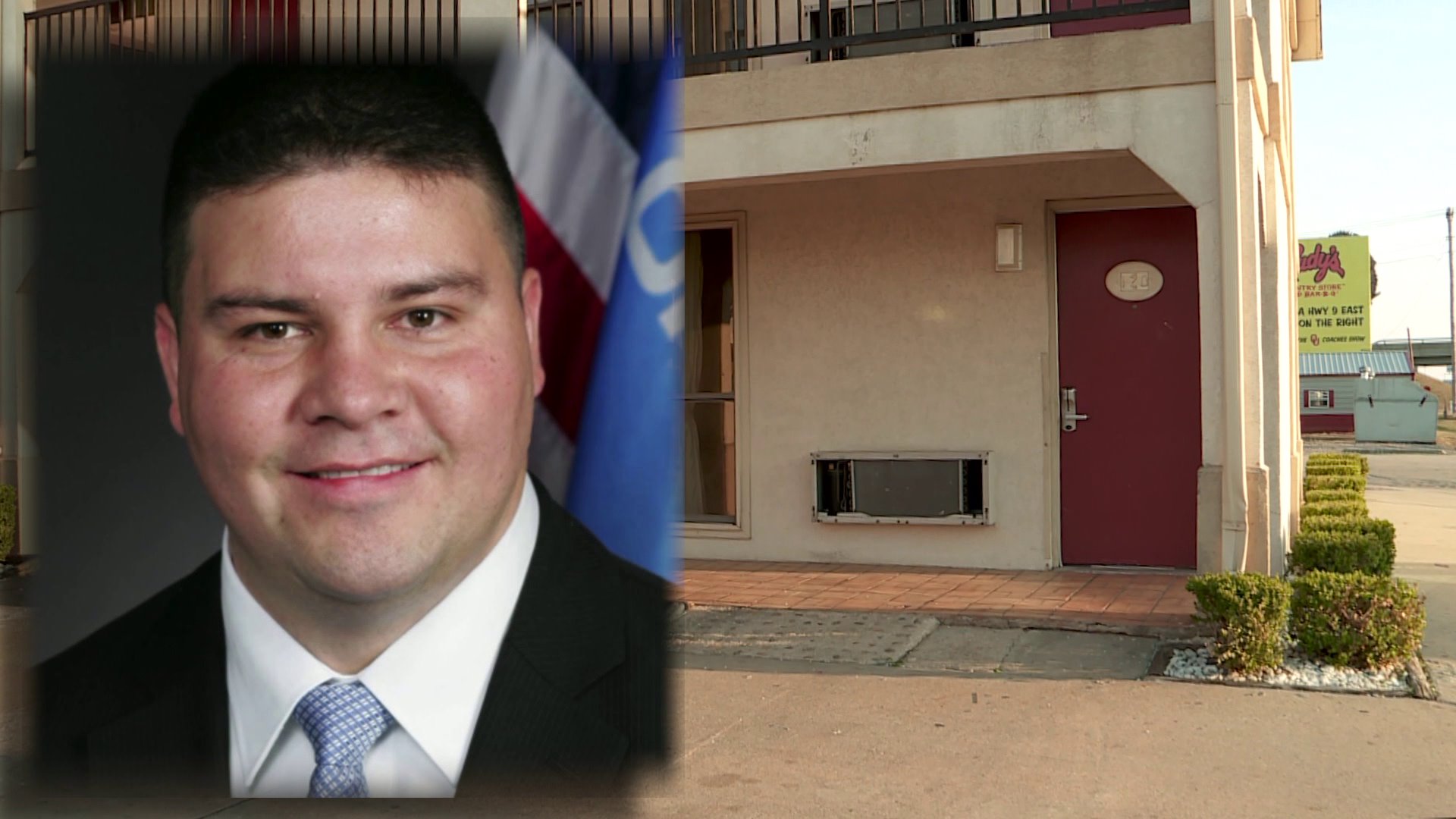 A Kindle tablet revealed the teen had told the adult that he needed money for spring break, to which the adult, believed to be Shortey, responded, "would you be interested in 'sexual' stuff?"
According to an affidavit, the teen told authorities that he and Shortey have known each other for about one year.  He said they originally met last year through a Craigslist personal encounter ad.
Cleveland County District Attorney Greg Mashburn filed three felony charges against Shortey, including engaging in child prostitution, engaging in prostitution within 1,000 feet of a church, and transporting a minor for prostitution.
On Thursday afternoon, Shortey turned himself in to the Cleveland County Jail.
On Friday, agents with the Federal Bureau of Investigation told NewsChannel 4 that they had joined the investigation into the case. They were seen carrying out boxes from Shortey's home.
However, it is not known what those boxes contained.
Officials tell NewsChannel 4 that the search warrant is sealed at this time.
FBI agents just left Sen. Shorty's home. Took boxes of papers and other items from inside. #kfor #breaking pic.twitter.com/K6uO9vOO0n

— Kristen Shanahan (@kshanahanWDRB) March 17, 2017
Already, the Oklahoma Senate passed a resolution  to suspend Shortey from all committees and strip his name from all legislation.
He can no longer occupy his office or parking spot and must return all state property in his possession.
Several lawmakers from both parties, including Gov. Mary Fallin, have called for his resignation from the Senate.