This is an archived article and the information in the article may be outdated. Please look at the time stamp on the story to see when it was last updated.
OKLAHOMA CITY – FBI officials are looking for a man who was wearing a strange disguise while robbing a bank in Oklahoma City on Monday morning.
Authorities are looking for a man who robbed the Bank of Oklahoma branch, along N. May Ave., around 9 a.m.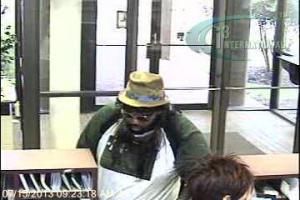 The suspect is described as a black man, in his late 20s to mid-30s.
He stands about 6-feet tall and has a heavy build.
The man was last seen carrying a black backpack and wearing a fake beard, straw hat and sunglasses.
The suspect also showed the teller a semi-automatic pistol prior to leaving the bank.
He was spotted leaving the bank on foot, heading east through the bank's parking lot.
Fortunately, no one was injured.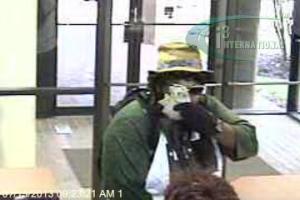 The Oklahoma Banker's Association is offering a $2,000 reward for information leading to an arrest.
If you have any information on the robbery, call the Oklahoma City FBI Office at (405) 290-7770.