This is an archived article and the information in the article may be outdated. Please look at the time stamp on the story to see when it was last updated.
OKLAHOMA CITY—Authorities with the FBI are looking for two men who allegedly robbed a Bethany bank Monday morning.
Around 10:35 a.m., witnesses reported seeing two black men walk into the IBC Bank with guns drawn.
One of the suspects stayed in the lobby and ordered everyone to the ground while the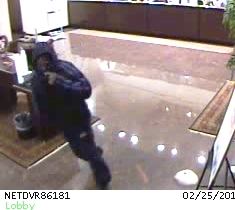 other man reportedly approached the counter and demanded money from the teller.
After getting the money, both suspects left the bank and got into the back seat of a gold Chevy 4-door car with tinted windows and chrome trim.
Authorities were able to get surveillance footage from the bank at the time of the robbery.
The first man is described as being in his early 20's, standing 6'0" to 6'2" with an athletic build.
He was wearing a dark-colored hooded jacket with blue stripes down the sleeve, dark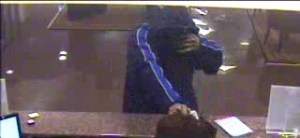 pants, gloves and was carrying a silver revolver.
The second suspect was in his early 20's, standing 6'0" to 6'2" tall with an athletic build.
He was also wearing a black hooded sweatshirt, jeans, gloves and carrying a dark colored revolver.
The robbery is currently being investigated by the FBI and the Bethany Police Department.
If you have any information on the robbery, call the FBI at (405) 290-7770.
The Oklahoma Banker's Association is offering a reward up to $2,000 for information leading to the arrest and conviction of those responsible.