This is an archived article and the information in the article may be outdated. Please look at the time stamp on the story to see when it was last updated.
NORMAN, Okla. (KFOR) – The Oklahoma Federal Bureau of Investigation needs your help in the investigation of a robbery at Chase Bank in Norman.
On October 25 at approximately 5:52 p.m., the suspect entered Chase Bank on W. Robinson St. and gave the clerks a demand note for money.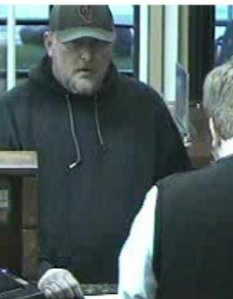 Officials say the suspect left the location on foot after receiving an undisclosed amount.
Thankfully, no injuries were reported.
The suspect is described as a white male, approximately 5'10" to 6'2″ tall, between 210 to 240 lbs, and gray hair.
He was last seen wearing a black University of Oklahoma baseball hat, black sweatshirt, and blue jeans.
If anyone has any information on the bank robbery, please contact the FBI at 405-290-7770. Tips can also be submitted online at tips.fbi.gov.