This is an archived article and the information in the article may be outdated. Please look at the time stamp on the story to see when it was last updated.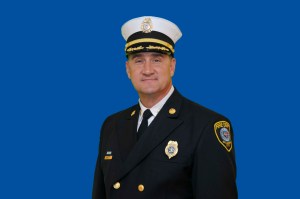 OKLAHOMA CITY – Oklahoma City Fire Chief Keith Bryant is in Washington D.C. for a two-day meeting at the U.S. Department of Justice regarding Unmanned Aircraft Systems.
UAS  have now become a popular resource in various industries, including the Emergency Services.
Firefighters, specifically, could use drones to survey areas of storm damage, determine the path of a wild land fire, locate victims along a river or creek when calling parties can't state their location or locate a capsized vessel in a large body of water.
The meeting will cover an overview of UAS in Emergency Services and other related topics such as community acceptance, safety considerations, the needs and/or benefits of drones in public safety settings and the implications to privacy for the served communities.
Bryant will be in attendance as a representative of the Fire Service as well as president of the International Association of Fire Chiefs.