This is an archived article and the information in the article may be outdated. Please look at the time stamp on the story to see when it was last updated.
OKLAHOMA CITY – An unusual car fire sent firefighters rushing to downtown Oklahoma City on Monday afternoon.
Around 11:55 a.m. on Monday, Oklahoma City firefighters began receiving calls about a car fire inside a parking garage.
When they arrived on the scene, they discovered three vehicles on fire on the third floor of the parking garage near Hudson and Robert S. Kerr.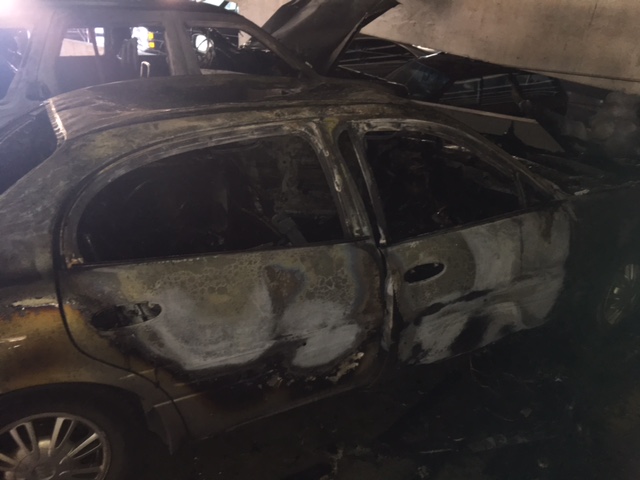 Investigators say one of the cars caught fire when the driver tried to start it.
Officials say the driver did not have a driver's license and fled the scene once the car started to burn.
Two of the cars were total losses, while another suffered about $10,000 worth of damage.
No injuries were reported in connection to the fire.