This is an archived article and the information in the article may be outdated. Please look at the time stamp on the story to see when it was last updated.
[protected-iframe id="65af5cedce8313e80f5a587a3d27ad00-29519643-31344442″ info="http://KSWO.images.worldnow.com/interface/js/WNVideo.js?rnd=671657966;hostDomain=www.kswo.com;playerWidth=630;playerHeight=355;isShowIcon=true;clipId=12353110;flvUri=;partnerclipid=;adTag=News;advertisingZone=;enableAds=true;landingPage=;islandingPageoverride=;playerType=STANDARD_EMBEDDEDscript;controlsType=overlay" ]
GERONIMO, Okla. – Families and business owners in southwest Oklahoma are busy cleaning up after severe weather rolled through the state on Sunday night.
As the storms moved through,  they left damage in their wake.
According to KSWO, an old fire station in Geronimo partially collapsed and several barns were knocked down.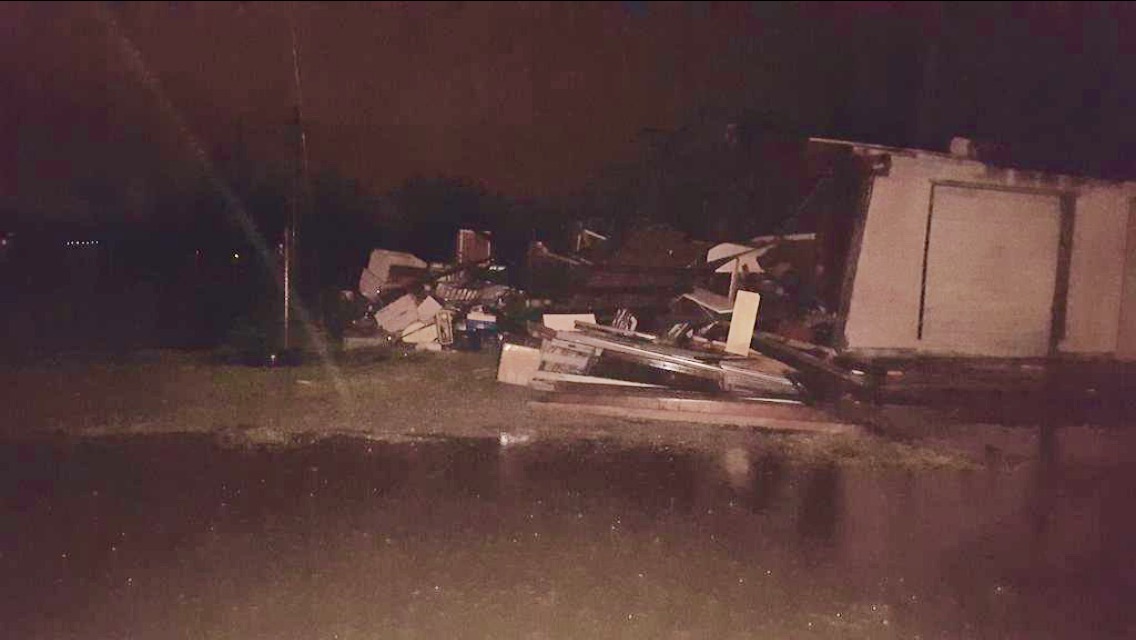 County officials told KSWO that there were reports of at least 10 downed power lines and a few gas lines were ripped completely out of the ground.
Josh Skiles, the principal of Empire Elementary, says school has been canceled because the building does not have running water at this time.