This is an archived article and the information in the article may be outdated. Please look at the time stamp on the story to see when it was last updated.
GUTHRIE, Okla. – After assisting with a fire in a historic building in downtown Guthrie, a local fire department needed a little bit of help.
On their way back from assisting with a fire in Guthrie, Sooner Fire Department Engine 36 had a tire blow out on I-35 near Seward Road.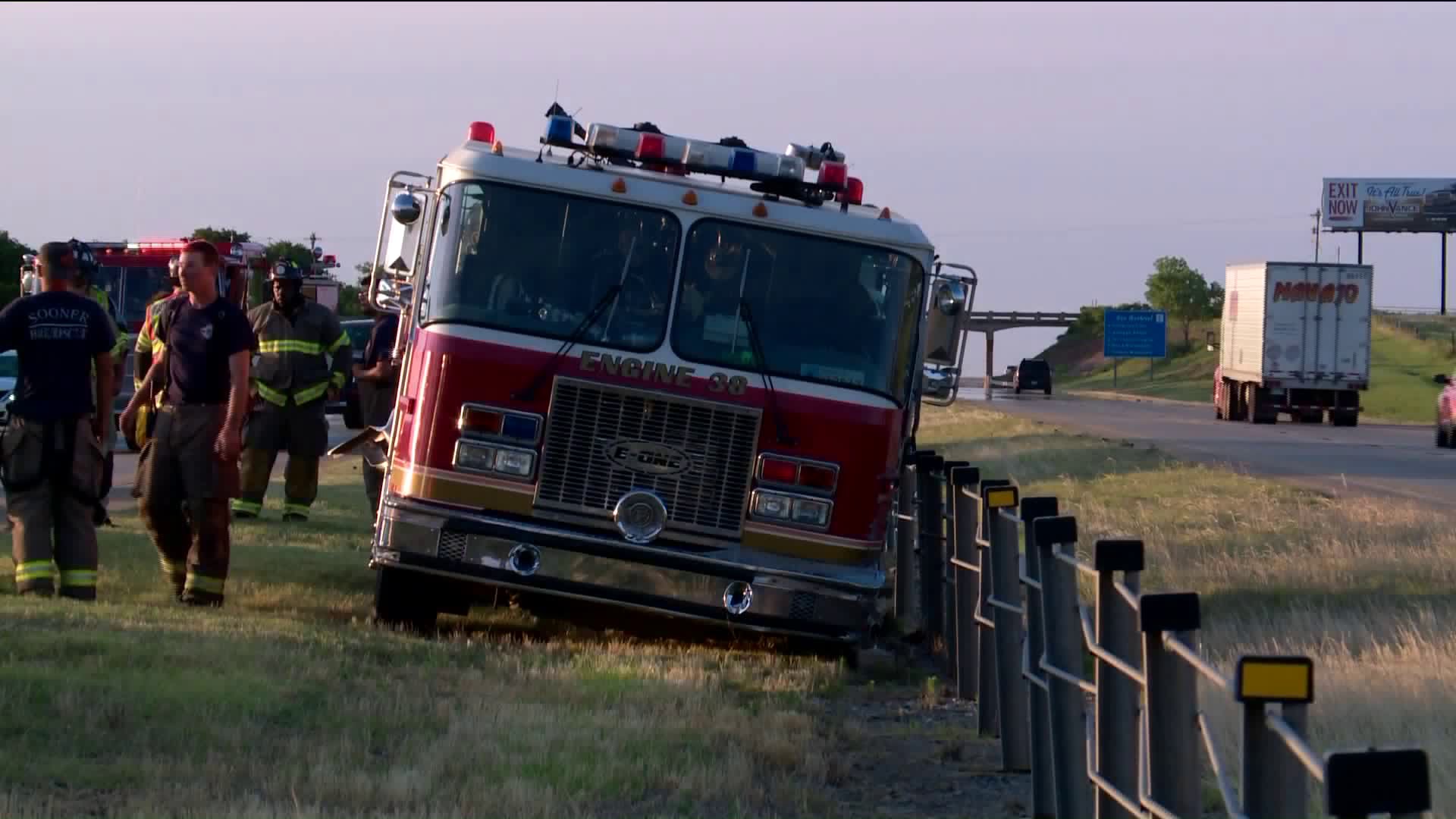 After the tire blew, the truck crashed through the cable barrier. The driver was able to steer the truck back onto the road, causing them to crash through the cable barrier again.
Officials say five people were on board, but luckily no one was injured.