This is an archived article and the information in the article may be outdated. Please look at the time stamp on the story to see when it was last updated.
OKLAHOMA CITY – Firefighters were busy battling a grass fire in northeast Oklahoma City on Thursday afternoon.
Around 3 p.m., Oklahoma City fire crews were called to a grass fire near N.E. 122nd St. and Eastern Ave.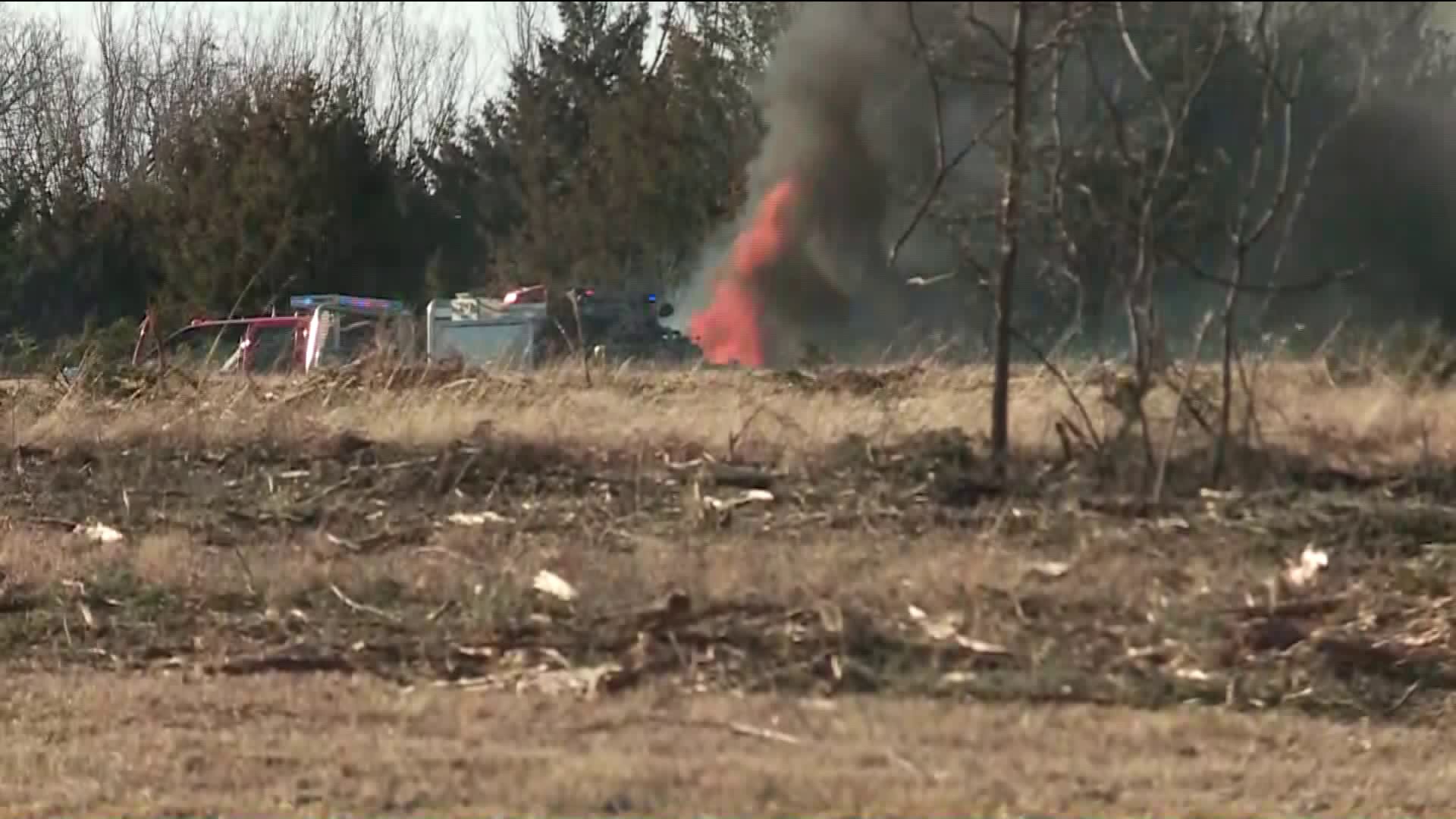 Initial reports indicated that about five acres were burned, and the blaze was approaching a row of cedar trees.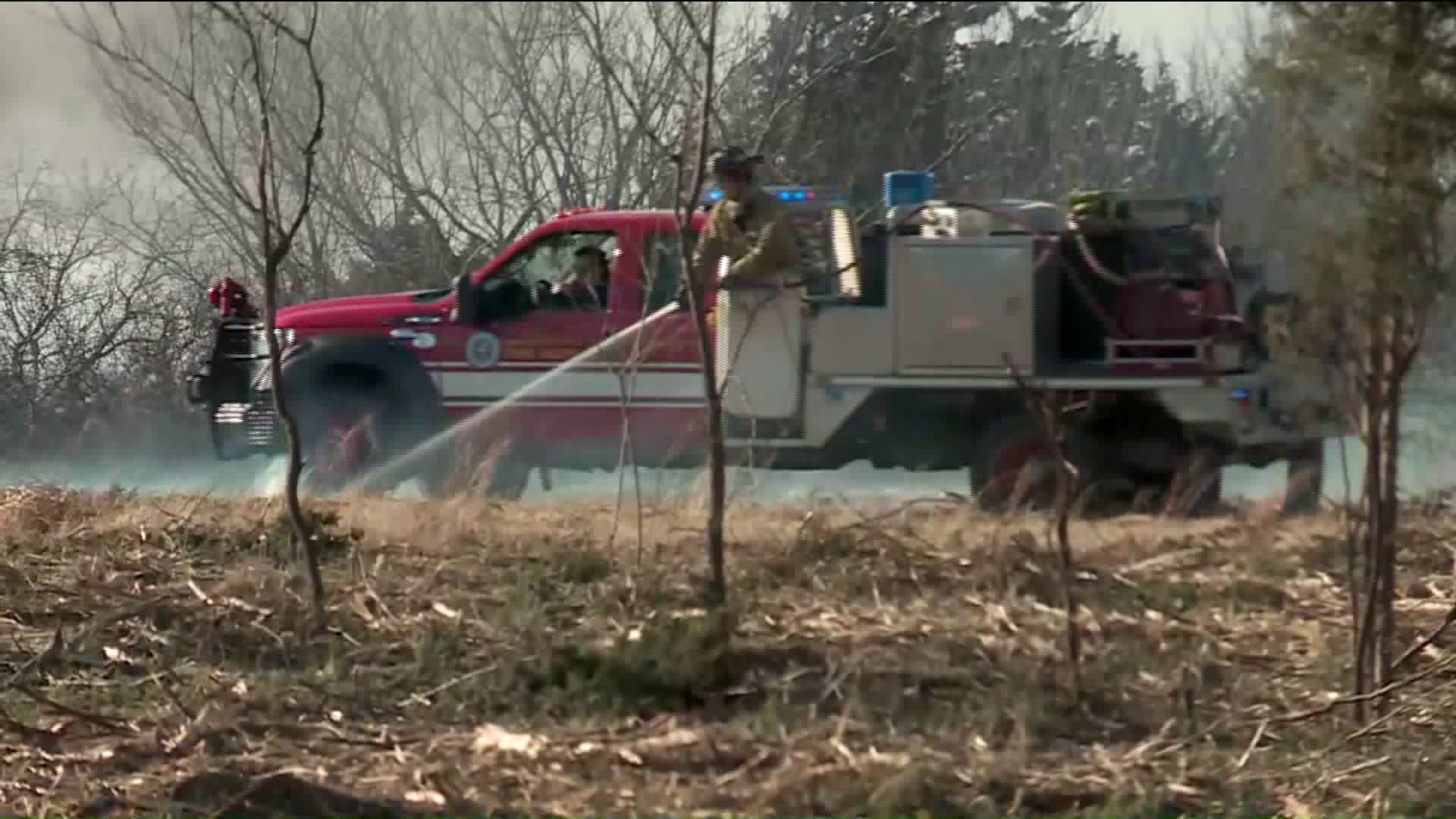 Brush pumpers rushed to the scene and put out the body of the fire. Firefighters worked to put out hot spots in order to keep the fire under control.