This is an archived article and the information in the article may be outdated. Please look at the time stamp on the story to see when it was last updated.
OKLAHOMA CITY – Oklahoma City firefighters battled multiple grass fires Friday afternoon, but their largest one was near 122nd and N. Sante Fe.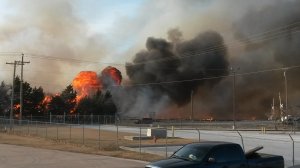 The fast-moving fire quickly approached numerous homes and businesses and burned 20 acres.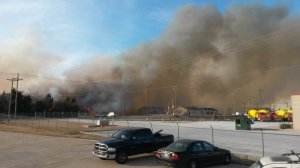 Crews were able to put out the fires just in time to save all of the structures.
Wooden fences in the area received some damage, but the rest of the fire was contained to grass, trees, and brush.
No homes were lost in any grass fires today.