This is an archived article and the information in the article may be outdated. Please look at the time stamp on the story to see when it was last updated.
OKLAHOMA CITY – We're moving closer to having a streetcar in downtown Oklahoma City.
In 2013, the Oklahoma City-City Council first voted to move forward with a proposed streetcar project throughout downtown Oklahoma City.
Almost five years later, the project is almost complete.
Our partners at OKCTalk report that the first streetcar is on its way to Oklahoma City from Pennsylvania.
Here is OKC's first streetcar, spotted on it's way south in snowy Pennsylvania. This car will run on the @_Bricktown loop and will begin testing in March, with the entire system ready by the end of the year. @OKCStreetcar @DowntownOKC @Maps3 pic.twitter.com/jEbNGwIh1T

— OKCTalk.com (@OKCTalk) February 12, 2018
At this point, construction along the new routes is still ongoing.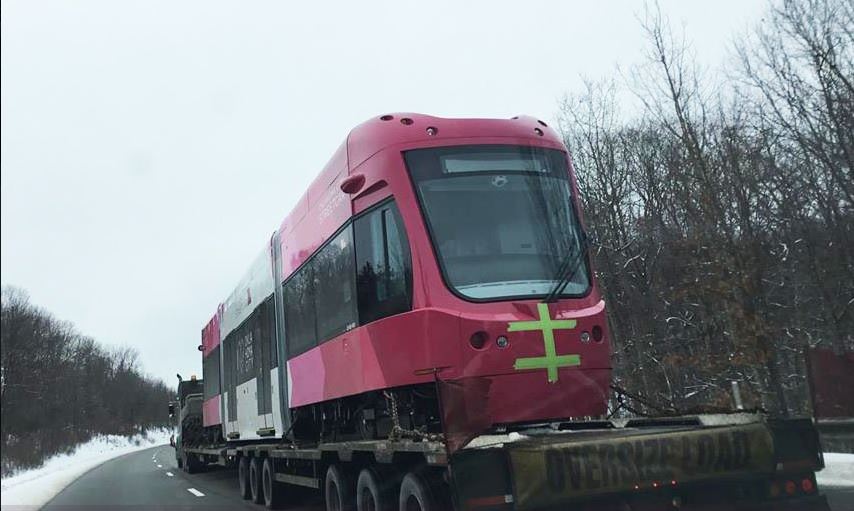 The east-west loop will run a little over two miles connecting the Chesapeake Energy Arena, Chickasaw Bricktown Ballpark, Cox Convention Center, Devon Tower and the future downtown park and convention center.
The north-south loop will cover almost five miles and connect most of the Bricktown route, Automobile Alley, the Central Business District and Midtown.