This is an archived article and the information in the article may be outdated. Please look at the time stamp on the story to see when it was last updated.
OKLAHOMA CITY – Has Oklahoma's own Flaming Lips front man Wayne Coyne been banned from Intagram?
It would appear that way according to the singer's tweets.
However, Coyne tweeted Wednesday he had created a new account to beat the system.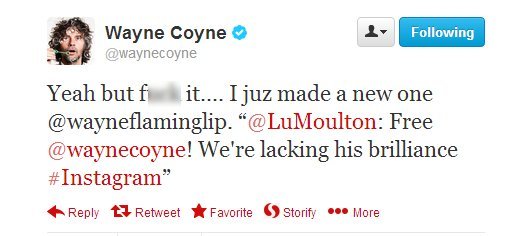 According to TheFutureHeart.com, Instagram shut down his account over the weekend and deleted over 1,000 sexual, odd and otherwise "normal-for-Wayne-Coyne" photos his fans have come to expect.
So far, Coyne's new account is active.