This is an archived article and the information in the article may be outdated. Please look at the time stamp on the story to see when it was last updated.
LONG ISLAND, NY – If the thought of owning the most well-known home for paranormal activity in the entire U.S. doesn't suit your fancy, what will?!
The notorious 'Amityville Horror House' is apparently for sale again at the bargain price of $850,000, down $100,000 when the home last sold in 2010.
The listing shows pictures of the correct home, however it states the address as 108 Ocean Avenue, rather than the correct 112 Ocean Avenue residence, where a gruesome mass murder took place that led to books and movie deals.
The home's claim to fame began with tragedy on November 13th, 1974, when Ronald DeFeo, Jr. shot and killed his parents and four siblings, blaming it on the mob, before admitting to the crime.
DeFeo is still in prison at Green Haven Correctional Facility in New York, where he will remain the rest of his life.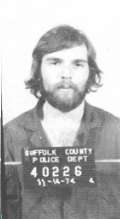 The Lutz family was the first to buy the home after the murders and claimed to see everything from glowing red eyes, to objects moving on their own, to slime dripping from walls.
The family claims they feared for their lives and left the house after only 28 days.
Those events inspired the book titled, "The Amityville Horror: A True Story."
A movie deal was soon in the works, followed by many remakes.
However, according to Snopes, those paranormal claims were all just a big hoax.
Snopes claims the family's attorney admitted to conjuring up the idea with the Lutz family in order to profit.
The five bedroom, four bedroom, 3,600 square-foot, waterfront Dutch Colonial home comes with its own boat house, and will set you back $20,000 in annual property taxes.
However, some might think owning a piece of history is worth the cost.