This is an archived article and the information in the article may be outdated. Please look at the time stamp on the story to see when it was last updated.
[protected-iframe id="230d0165551cd9a682e1382fd0ad344f-29519643-31344442″ info="https://www.kxii.com/templates/2015_Sub_Video_Share?contentObj=500105461″ width="640″ height="360″ frameborder="0″ scrolling="no"]
DURANT, Okla. – A former amateur MMA fighter was convicted on five charges related to a violent attack on a woman in Durant.
In March, authorities arrested Nehemiah Hellems after neighbors discovered the 50-year-old woman in the street.
"She had been beaten beyond recognition," said one neighbor. "Her face had been singed, her face had been burned, her hair all singed, her arm is broke. And come to find out he had poured acetone on her and set her on fire."
Investigators say Hellems was reportedly upset over drugs.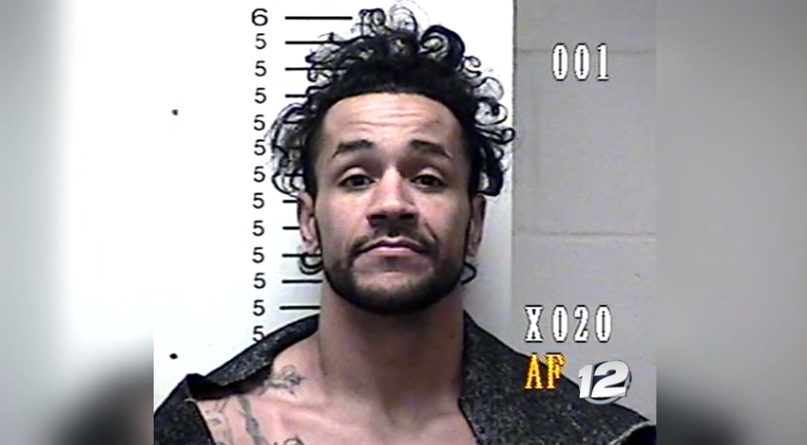 "He probably thought she was dead," a neighbor told KXII. "That's probably what saved her life. Otherwise, she wouldn't have run out that door."
When the neighbors found the woman on the street, they rushed to help her.
"And she talked but she kept saying, 'He's going to kill me, he's going to kill me,'" said the other neighbor. "And I told her it was alright and she said, 'Well, you can't protect me' and I said, 'Well, I sure will try."
The woman suffered from a broken arm, intracranial bleeding, several cuts and numerous bruises.
On Thursday, a jury convicted Hellems on five counts including domestic assault and battery by strangulation. They recommended a life sentence on each count.
Hellems will be officially sentenced on Dec. 20.