This is an archived article and the information in the article may be outdated. Please look at the time stamp on the story to see when it was last updated.
OKLAHOMA – A former keyboardist for Brian Wilson of the Beach Boys has been sentenced to five years in prison on a rape charge in Oklahoma, according to NewsOK.
In April , a jury convicted Scott Montgomery Bennett, 51, of sexually assaulting a 21-year-old woman after a show in December 2014 at the Hard Rock Hotel & Casino near Tulsa.
On Tuesday, District Judge J. Dwayne Steidley also ordered Bennett of Los Angeles to register as a sex offender.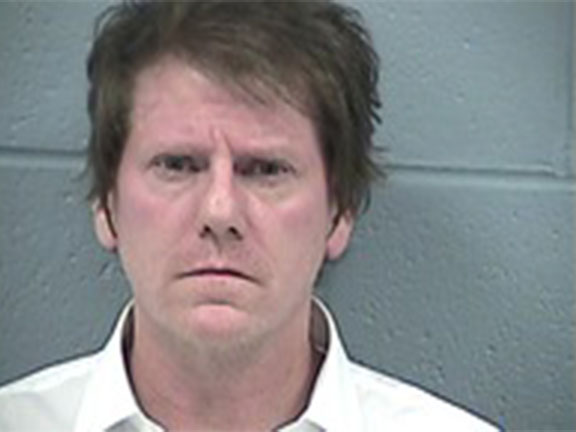 The incident was captured on surveillance video, which was shown to the jurors during the trail and described in a police affidavit.
According to the Tulsa World, in the video, Bennett is seen encountering the intoxicated woman in an elevator and prevents her from leaving before taking her up to the 12th floor – where his room was.
Along the way, the woman falls and he appears to perform a sexual act on her.
"It is clear from watching the video that the victim is extreamly (sic) intoxicated and is unaware of her surroundings," a Catoosa police officer wrote in the affidavit. "The subject however appears to be in complete control of his faculties."
Later, after emerging from Bennett's room, he can be seen leaving the women in a hallway on the seventh floor, where she was found and interviewed by police.
"It was in this line of questions I realized I had no recollection of how I got back to my hotel room or even how the evening ended," the woman said in court Tuesday.
Bennett's defense attorney, Shannon McMurray, then filed a notice of appeal and said she wasn't surprised at the sentence.
"I was certainly hopeful given the extensive information we put before the court on his history of being a really good person and this being an incident with two drunk people," McMurray said.
The judge set a hearing for July 5 on Bennett's motion for a new trial and ruled the video not be released to the public beforehand.
Noted women's rights attorney Gloria Allred, who attended the sentencing, said she is serving as a private lawyer for the victim and they're considering "all legal options."
"The point was that she was vulnerable," Allred said. "He took advantage of that, and she was very brave. I just commend her for her courage."
On Wednesday, both Allred and the victim, who appeared emotional, released statements at a press conference, also comparing their sexual assault case to the one at Stanford recently:
In the Stanford case, the defendant was sentenced to six months in jail and also required to register as a sex offender.
NBC reports, in both cases, the victim was intoxicated and unable to consent and the sexual predator had no prior criminal history.
In the Stanford case, the victim's name and image have not been made public however, in the Oklahoma case, the victim has allowed herself to be photographed and identified in order to help other young women.
This was first time this victim has spoken to the press.
Bennet had worked with Brian Wilson's touring band for 15 years and has also worked as a musician with Paul McCartney, Eric Clapton, David Crosby, Elton John, Paul Simon, Bruce Springsteen and Billy Joel.