This is an archived article and the information in the article may be outdated. Please look at the time stamp on the story to see when it was last updated.
PERRY, Okla. — An 86-year-old teacher's aide from Perry, Oklahoma has pleaded guilty to molesting fifth-grade girls.
Arnold Cowen was charged with 21 criminal counts – 20 counts of lewd or indecent acts to children under 16 and one count of aggravated possession of child pornography.
Last January, Cowen was arrested after more than 10 girls at Perry Upper Elementary School came forward saying the teacher's aid had touched them inappropriately during class.
However, officials believe more children could have been victimized by Cowen.
Students as young as 10 complained Cowen fondled them and touched their breasts, according to arrest affidavits, sometimes during "lengthy hugs and inappropriate touches."
Assistant Police Chief Forrest Smith said the teacher used his position to take advantage of students.
"He would sit next to them," Smith told the court last May​. "He puts his hand on her stomach and then as he continued to talk about the math, he would move his hand up and rub the breast of the child."
Cowen confessed, police said, in interviews at headquarters before he was arrested.
Authorities say they found more than 100 pornographic images and videos of children on Cowen's computer.
Cowen originally pleaded not guilty to the charges against him.
However, on February 22, 2018, he pleaded guilty to all 21 charges against him.
He received 20 years in prison for each count; however, the judge ruled Cowen only has to serve 10 years in prison and the rest of the time against him is suspended.
Kenda Miller, the school's principal, and 5th grade math teacher, Jeffrey Sullins, also face criminal charges after police say they failed to report the accusations.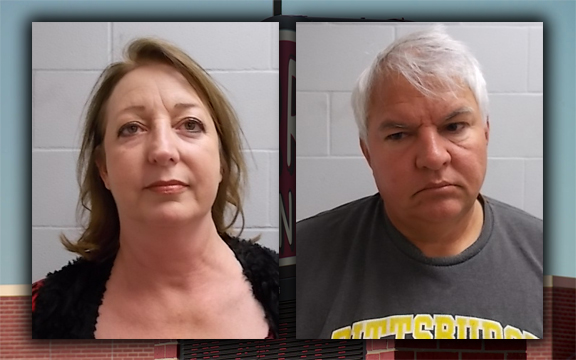 According to court documents, Miller fielded multiple complaints from students, but told them they had to be accidental.
Police said, when Sullins was told of inappropriate touching, he told the student she was "making stuff up," at one point taking her into the hallway and calling her a liar, documents show.
As a result, students told police they were afraid to tell their parents about the interactions and often would cry in the bathroom.
Miller and Sullins have since resigned from their position at the school.