This is an archived article and the information in the article may be outdated. Please look at the time stamp on the story to see when it was last updated.
OKLAHOMA CITY -- Rebecca Diaz's former co-workers say as soon as they heard her husband's name in the news, they knew it wasn't good.
But they were still surprised.
"After seeing everything they've been going through, I knew he was going to, he had snapped, you know," said Felica Lenz.  "I mean I was shocked, I was shocked.  I didn't think he'd go that far."
Even though Rebecca didn't work very long at the Midwest City bar, several of the workers befriended her and knew there was trouble in her marriage.
"We told her she didn't have to take that and that she was better than that.  But it didn't do any good.  She loved him," said Lenz and Brandi Howland.
Oklahoma City police were called to the Diaz home in far southeast Oklahoma City Sunday evening after they say Humberto called 911 reporting that he had just shot his wife.
They had four children. Three were hers from a previous marriage and the fourth was theirs together.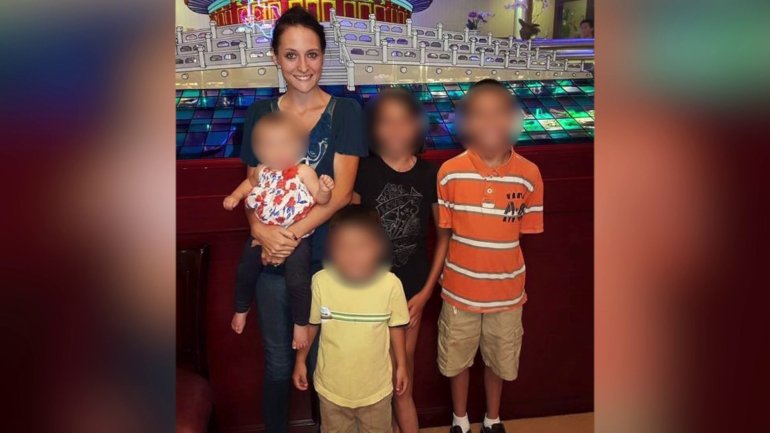 The children had been removed from the home in August by DHS.
But Rebecca posted pictures the week before she was murdered as she and Humberto Diaz were able to celebrate their daughter's first birthday at a McDonald's.
A Facebook post from August reveals the trouble as she asked if anyone had a place for her and her kids to stay for a night or two.
When someone asked her about her husband, she replied "He is home. Everyone is safe.just pray for Bert he needs help and idk what to do anymore."
One of her last posts on Nov. 3 reads, "I just want my life back. I want my children home, I want my loving and happy husband back. I'm tired of feeling this way."
 "She wasn't going to leave, but she was asking for help for him.  And if somebody could've at least gotten him help then this might not have happened," said Lenz.
Police said they had been called out to the home several times for mental health and domestic related issues, although Rebecca's friends did not know her husband's specific problems.
 They tell us Rebecca's ex-husband is trying to get custody of all four kids.