This is an archived article and the information in the article may be outdated. Please look at the time stamp on the story to see when it was last updated.
Want to beat the heat with some free advance screening movie passes? You can win them at 6 p.m. on Frugal Friday.
We are giving away advance screening passes to Denzel Washington and Mark Wahlberg's latest flick, 2 Guns.
You can be the first to see it and go for free!
Just watch News Channel 4 Frugal Friday at 6 p.m. for your chance to win.
Load up the family and head to Garvin County Saturday for the Stratford Peach Festival.

Start the day with a free pancake breakfast and then expect a car show, live entertainment, games and the delicious peaches.
You can also take a helicopter ride but that will cost you a few bucks.
Celebrate summer during the coolest part of the day, at night, with a Full Moon Bike Ride downtown.
Bring your wheels at meet at the Myriad Botanical Gardens Band Stand Monday at 9 p.m.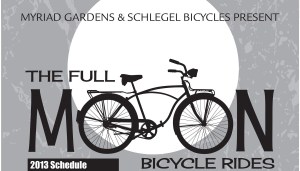 During your leisurely ride around downtown, you can see the"super moon" expected that night.
Schlegel Bicycles planned the route specially for the occasion.
Don't have a bike? No problem. You can rent a Spokie for just a few dollars.
A $5 donation to the Myriad Gardens is suggested.
Lights and helmets are required.