This is an archived article and the information in the article may be outdated. Please look at the time stamp on the story to see when it was last updated.
This weekend is full of Halloween haunts. Everything from free costumes to free fall festivals... even the celebration of a local nut (no, not Lance West, the kind you eat).
Getting the kids ready for Halloween on a budget? 
Then head to the OKC Zoo Saturday for the free costume swap. 
Bring the gently used costumes your kids wore last year and swap them with other families for a free new look. 
Also, bring a pumpkin larger than your head and get into the zoo free.
Get in the fall spirit and take the family to Prague for pumpkin celebration Saturday. 
The Prague Pumpkin Festival has a full day of family-friendly activities including Halloween costume contests, a seed spitting competition, hay rides and a chili cook off. 
They will be broadcasting the OU/Texas game so all you Sooner fans can enjoy the festivities too!
The pumpkin party begins at 9 a.m and admission is free.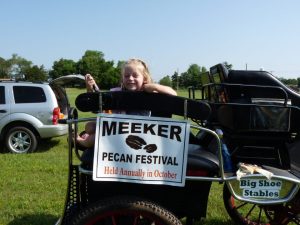 Nuts and nut lovers, the Oklahoma home of the pecan is celebrating its history with the Meeker Pecan Festival Saturday.  
Start with the parade and then join in other traditions like the bed races and carnival rides. 
Show your culinary skills in the baking contest and chili cook-off. 
Enjoy live music and don't miss the pumpkin carving.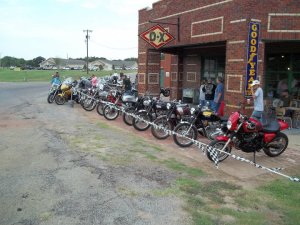 And how about an event for your and your pet... 
If you love motorcycles and pit bulls, Rally Around the Pits is perfect for you. 
This event is a family-friendly and pet-friendly motorcycle rally where you can not only adopt dogs but admire custom motorcycles. 
Check it out in Arcadia Sunday from 10 a.m. to 4 p.m. It is free!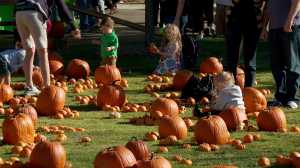 Embrace the chill in the air at the Myriad Botanical Gardens' Pumpkinville starting Saturday. 
Find your way through a hay bale maze, decorate pumpkins and check out the pumpkin village and fairy houses. 
Don't miss cider pressing, tasty treats and storytelling through the end of the month. 
It's free for members. 
If you're not a member, adults are $2.50 and children are $5.