This is an archived article and the information in the article may be outdated. Please look at the time stamp on the story to see when it was last updated.
After the recent storms, everyone deserves a break and what better way to do that with free and fun events this weekend?
Do the deadCENTER Film Festival on a budget.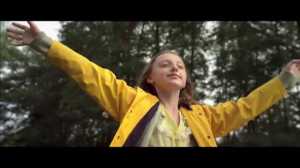 FRIDAY – The Kirkpatrick Foundation is partnering with The Bella Foundation and Animal Resource Center at the Flashback Friday screening of The Last of the Mohicans to help animals affected by the tornadoes. The Bella Foundation will be taking applications for foster, adoption and volunteer applications. The Animal Resource Center will be accepting new dog and cat food, collars, leashes, toys and accessories.
SATURDAY – Chesapeake Energy is partnering with Cleats for Kids during the screening of the award winning films, The Short Game, about the World Championship of Junior Golf. Cleats for Kids is accepting all athletic shoes and all sports equipment.
SUNDAY – GT Clean is partnering with the United Way of Central Oklahoma to collect money and sign up volunteers during the screening of Stevie Nicks In Your Dreams. The United Way of Central Oklahoma activated its disaster relief fund to serve the people affected by the May tornadoes. Fund dollars will be distributed without administrative fees. The May Tornado Relief Fund will serve the immediate, intermediate, and long-term needs.
What says "summer" better than ice cream?
Start the summer right at the Chandler Ice Cream Festival Saturday in Tilghman Park.
The carnival rides are free, the inflatables are free and best of all, the ice cream is free from noon to 5 p.m.
If ice cream isn't enough, the hot rods at El Reno's Small Town Weekend are sure to kick your summer into high gear.
Saturday and Sunday are packed with events including a car show, Hot Wheels races for the kids, drag racing, burnouts and a Route 66 cruise.
They will have games for the little ones, food, live music and almost all of the events are free to watch.
We want you to be the first to see all the latest movies so we gave away free advance screening passes to Disney and Pixar's Monsters University on Frugal Friday.
Just for watching, Anna H., Tina P. and Chad H. will be taking their families to the advance screening for free!
Watch Frugal Friday at 6 p.m. for your chance to win freebies each week.