This is an archived article and the information in the article may be outdated. Please look at the time stamp on the story to see when it was last updated.
OKLAHOMA CITY-College Football Season is finally here!
Every Sooner fan knows, there is a very big game on the horizon.
That would be the OU versus Ohio State showdown.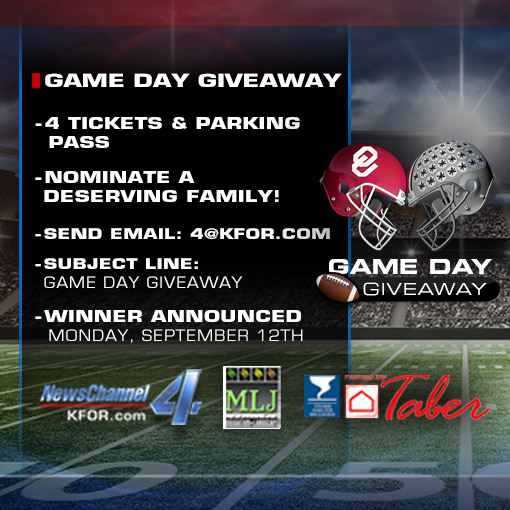 Kickoff is set for Saturday, September 17 in Norman.
Tickets are hard to come by but we are teaming up with 'Homes by Taber' and 'MLJ Landscaping' to give a deserving Oklahoma family 4 tickets!
You can nominate a deserving family you think might enjoy going to the game.
Send us those nominations by email! Make sure you put 'Game Day Giveaway' in the subject line and tell us why that family is so deserving.
On Monday, September 12 we will announce the winner on the NewsChannel 4 Morning Show!