This is an archived article and the information in the article may be outdated. Please look at the time stamp on the story to see when it was last updated.
OKLAHOMA CITY — After a GOP-backed budget deal passed out of House and Senate budget committees, it appears that the measure will not have enough votes to pass the full House.
House Bill 1035 includes a tax on cigarettes, a motor vehicle fuel tax, and an additional tax on 3.2 beer while giving a pay boost to teachers and state employees.
The plan, first unveiled Monday morning by Governor Mary Fallin and Republican leaders, has drawn criticism from both party lines. Rep. Roger Ford, R-Midwest City, told News 4 he thinks the vote will fail come Wednesday, adding he does not think it was well explained.
"To me, it feels like something that was thrown together to get out of here quickly and it doesn't fix the problem. It may be a short termed fix if it worked, which I don't think it will because I don't think it will pass," said Rep. Ford.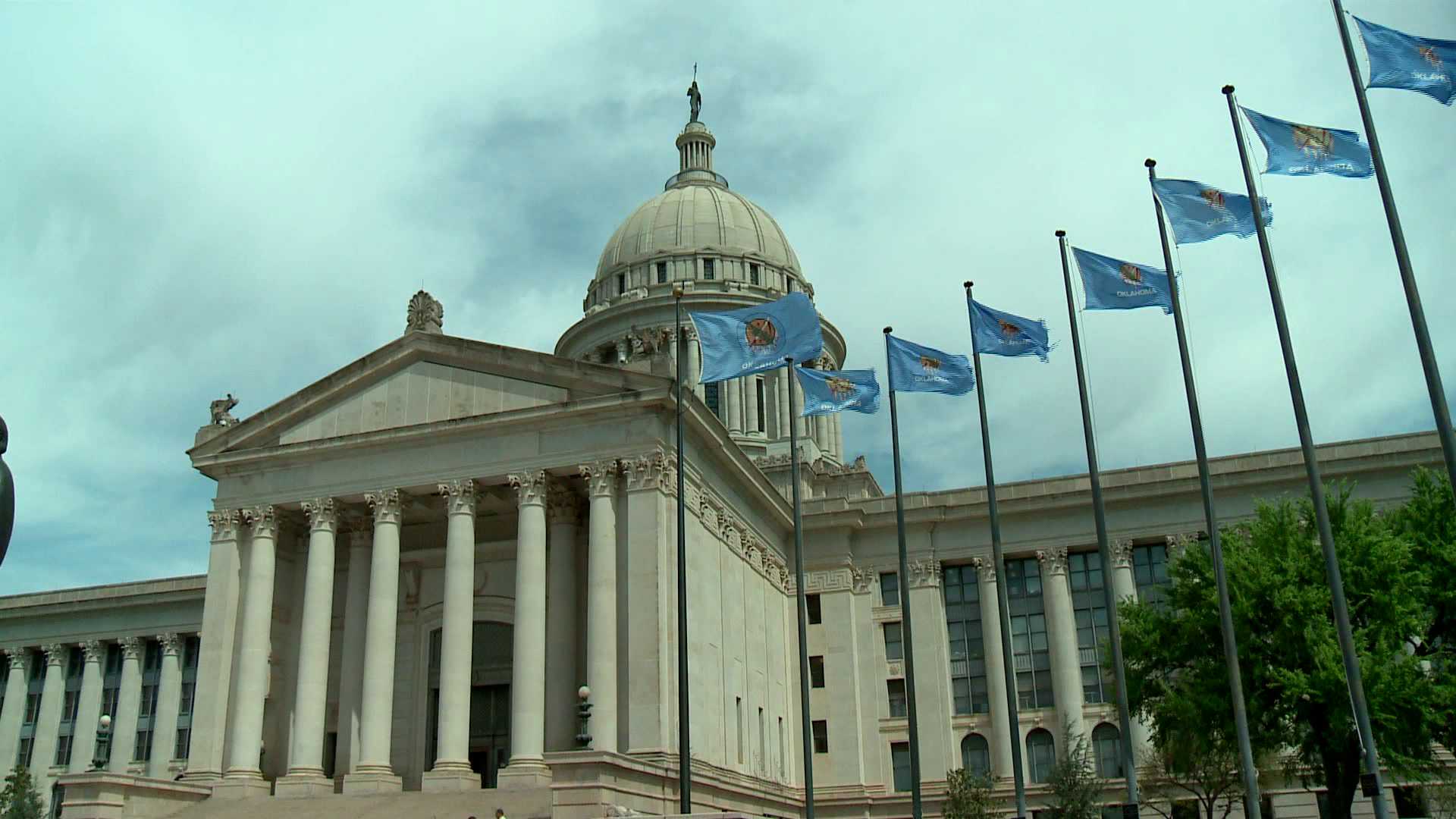 Democrats say they will not support the plan, because it does not include an increase in gross production tax on oil and gas wells.
"Have you counted the votes? Are there 76 votes or are we wasting $30,000 a day on having this vote?" questioned Representative Shane Stone, D-Oklahoma City. "What are we expecting to have happen with this bill? Do you realistically think it has any chance is passing?"
During Monday's press conference, House Speaker Charles McCall, R-Atoma said this was a plan that Oklahomans want and lawmakers ought to deliver. On Wednesday, Speaker McCall offered to hold a floor vote to raise the Gross Production Tax rate on new wells from 2 percent to 5 percent for the first 36 months if House Democrats pass House Bill 1035 on Wednesday.
"House Republicans are willing to compromise to get this budget solved for the people of Oklahoma," said Speaker McCall said in written statement. "House Democrats have demanded a vote on increasing the GPT to five percent, so here is their chance. All they have to do is pass the revenue package of items they repeatedly said they want – healthcare funding, a teacher pay raise, a state employee pay raise and restoring the Earned Income Tax Credit for low income Oklahomans. If they will pass this package, I will guarantee them a straight up vote on GPT at 5 percent on the House floor. House Republicans will be allowed to vote their conscience on the GPT bill."
On Wednesday afternoon, the vote stood at 54 in favor of the measure, and 43 against the bill.
However, the vote is still open until midnight for lawmakers to change their position.
UPDATE: HB 1035 currently stands with 54 votes for it, 43 against. It remains open until further notice #OKLeg @kfor pic.twitter.com/SSv67cYZu3

— Lili Zheng (@LiliNBC5) October 25, 2017
House Speaker Charles McCall said 75 percent of the Republican caucus voted in favor the plan, but no Democratic votes were cast in favor of the measure.
"We have spent months putting together something that could pass this chamber, pass the Senate chamber and be signed into law. We didn't ask all the Democrats to vote for this bill. We didn't ask all the Republicans to vote for this bill. All we asked for was a 75 percent bipartisan effort. The Republicans have put theirs up. I'm calling on the Democrats right now to pass this measure. I'm giving them what they've said they're holding out for. If this measure passed, I guaranteed a vote on House Bill 1009, which is Rep. Inman's filed bill on GPT at 5 percent for 36 months. It's guaranteed. I moved it out of rules, directly to the calendar," McCall said.
"I'm giving them what they want. I'm giving them what they've asked for," McCall added. "We have made every compromise possible. It is time, and it is actually past time for partisan politics."
When asked why the GOP-plan didn't include the GPT increase that that Democrats asked for, he said that he got no Democratic support last session and that they needed to act on this bill first.
Democratic Rep. Cory Williams says that they tried to add the GPT increase and a tax on high earners to the current proposal, but those attempts were defeated.
"We went down to 4 percent today on the floor of House. So for the Speaker to say that he's done everything he can, he's either an effect-less leader or he's disingenuine, you can pick one of the two, I don't care. But he's right about one thing- this is bs. We should have a better plan. Those people who were here yesterday deserve a better plan. We got here because we cut the gross production tax. We got here because we cut the income tax. Are either one of those a part of this? No. We are shifting the tax burden of this state to the working poor and the indigent. And for Chairman Wallace to say, 'Well, it taxes everybody across the board.' We all know it's a regressive tax. It hits the poor and the least among us the hardest. I've heard nothing but disingenuous claims from the majority caucus for the better part of two months. We are not going to change our vote. The Speaker can close it and go back to the negotiating table and come back with a solution that works for everybody in Oklahoma, not the wealthy, not an industry, but every single Oklahoman," Williams said.
Williams says Oklahomans do not want to pay more taxes on everyday items, adding that a raise to state employees would be useless if other taxes are put in place.
"This is a ridiculous argument and it is one caucus standing up for their industry, and if you want to know why, look at their caucus when it comes to campaign season. $500,00 check from Devon, $500,000 check from Continental Resources to fund their campaigns. They're waging a war on the poor in Oklahoma and the only ones standing in the gap right now are the Democratic caucus," Williams said.
McCall said that the Republicans are "prepared to do this themselves if they have to."
However, any revenue raising measure has to pass by a 75 percent majority vote, which will require 76 votes in the House.