This is an archived article and the information in the article may be outdated. Please look at the time stamp on the story to see when it was last updated.
OKLAHOMA CITY – Just days after voters approved a state question to legalize medical marijuana, many Oklahomans are now wondering how the rules will be written.
On Tuesday, Oklahoma voters headed to the polls and approved State Question 788, which legalizes medical marijuana for some patients.
Under the state question, a person 18 years or older would need to apply for a medical marijuana license with the Oklahoma State Department of Health after receiving a note from their doctor. If approved, the patient would then have to pay $100 to obtain that license.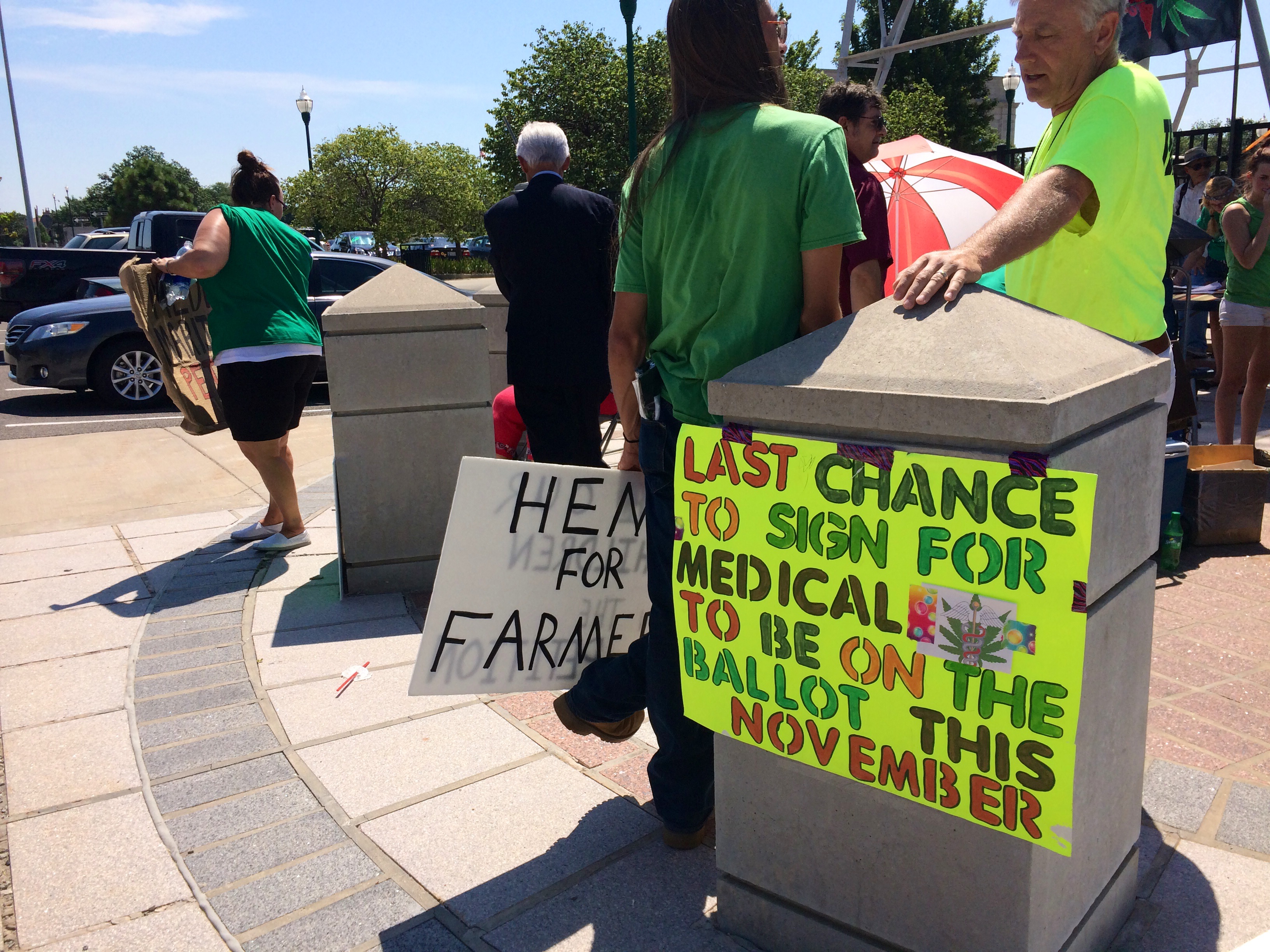 Patients would be allowed to legally possess up to 3 ounces of the drug on them, six mature plants and six seedlings. They could also possess one ounce of concentrated marijuana, 72 ounces of edible marijuana and 8 ounces of marijuana in their home. At this time, there are no qualifying conditions and it would be taxed at 7 percent for all marijuana sales.
Those caught with up to 1.5 ounces of marijuana who "can state a medical condition, but not in possession of a state issued medical marijuana license" could face a misdemeanor charge and a fine not to exceed $400.
Last week, Gov. Fallin announced that she would call a special session if the measure was approved so lawmakers could create the framework and rules for the initiative.
Once the measure was approved by voters, officials with Gov. Fallin's office told News 4 that she was still trying to make a final decision about the matter.
Now, it seems that Fallin has decided against calling a special session after all.
"After conferring with House and Senate leaders, we believe a special legislative session is not necessary to implement provisions of State Question 788. The Oklahoma State Department of Health has developed emergency rules that will ensure the health and safety of Oklahomans as well as being fair and balanced for the marijuana industry. The Health Department has been working with other agencies the past several months to develop a medical and proper regulatory framework to make sure marijuana use is truly for valid medical reasons. The voters have spoken, and it's important that our state has a responsible system up and running to meet the deadlines outlined in State Question 788. If circumstances develop that adjustments to the Health Department rules are necessary, those can be addressed when lawmakers return in regular session early next year."
The Oklahoma State Department of Health has worked for the past three months to develop a framework for implementing the requirements of the state question.
Officials say the emergency rules governing the Oklahoma Medical Marijuana Authority will be considered by the board of health on July 10.
Application information and requirements will be available by July 26, and the agency will begin accepting applications no later than Aug. 25.