This is an archived article and the information in the article may be outdated. Please look at the time stamp on the story to see when it was last updated.
OKLAHOMA CITY – While lawmakers continue to battle it out over a budget, Gov. Mary Fallin is asking them to do so by taking up a few measures provided by a local group.
Last year, the Oklahoma Supreme Court ruled a $1.50-per-pack 'cigarette fee' was unconstitutional after lawmakers passed the revenue raising measure in the final five days of a legislative session without a 75 percent majority vote. The fee was expected to generate $215 million for several state agencies.
As a result, Gov. Fallin ordered lawmakers to head back to the Capitol during a special session to fix the budget shortfall.
For two months during the special session, legislators were unable to pass revenue bills out of the House of Representatives. Instead, their final plan was to use state cash and cuts to state agencies to fix the current budget hole.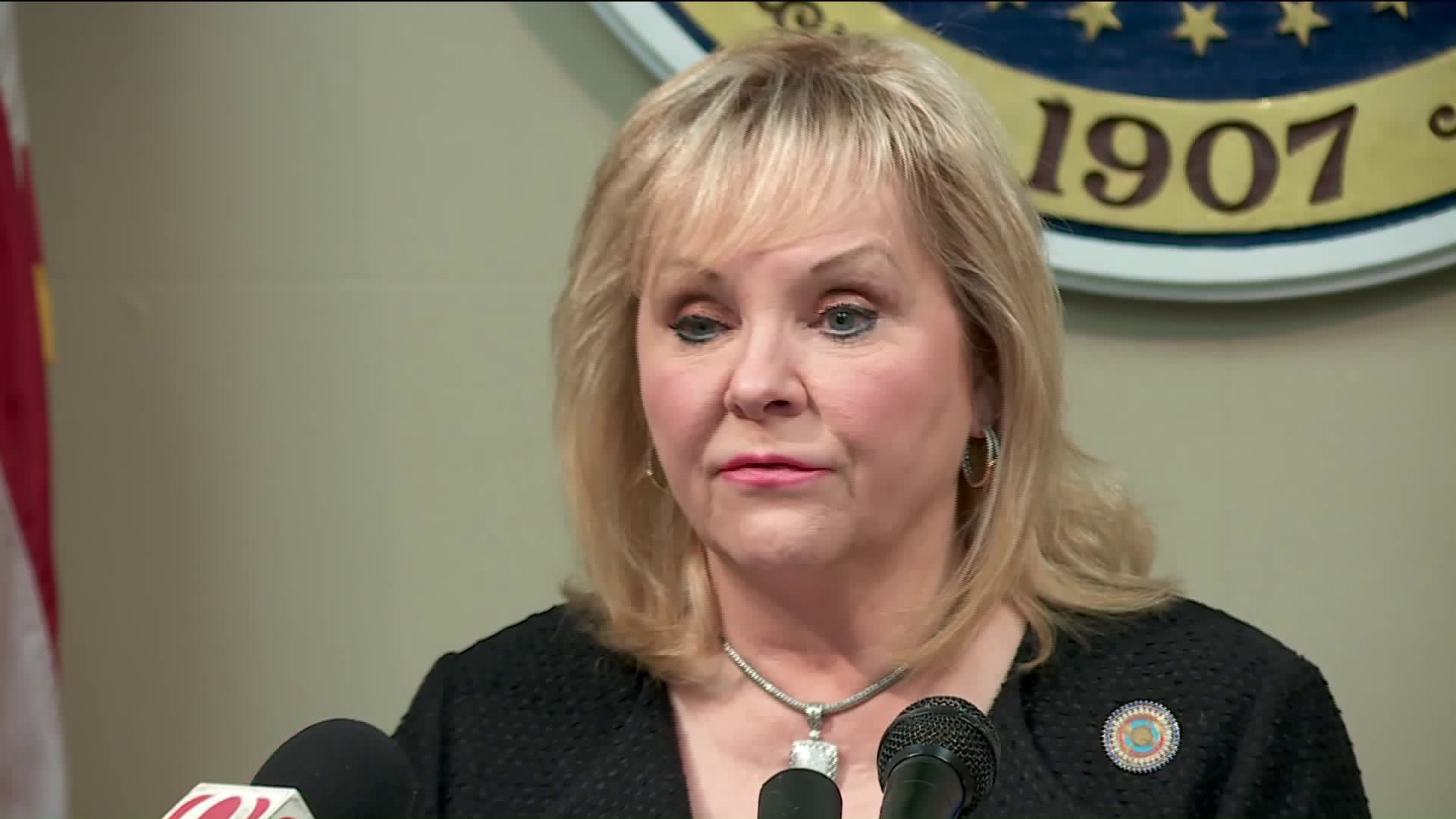 However, Gov. Mary Fallin vetoed that plan and said that lawmakers would be called back to the Capitol for a second special session.
"We're not going to fix things unless I force them to come back and get the job done," said Fallin.
The second special session has been in recess since Dec. 22.
"Discussions are continuing about a revenue and reform plan, which seems to be growing in momentum," said Fallin. "We're excited that we have an opportunity to build some grass-roots support among our fellow Oklahomans to solve our budget crisis, to be able to put Oklahoma on a stable path forward, and to provide teachers a much-needed pay raise."
On Friday, Fallin asked lawmakers to consider providing a long-term revenue solution to the state's budget shortfalls by:
Increasing the tax on cigarettes
Increase the oil and gas production tax to 4 percent, and all future wells will begin at 4 percent for 36 months
Implements a renewable generation tax
Increase the rate on diesel and gasoline by 6 cents a gallon.
Imposing a dollar cap on transferability/ cash refundability for coal, wind and railroad tax credits
Expand the definition of covered games in the model tribal gaming compact to include 'non-house-banked table games'
Reform rates, exemptions, deductions and credits on the individual income tax code.
The items in the governor's call mirror many of the items recommended by Step Up Oklahoma, a group of Oklahoma business and community leaders.
"I appreciate the efforts of these business and community leaders working together to build statewide, nonpartisan support to help the Legislature address teacher pay raises and fix our budget crisis," Fallin said. "It is critical to our state's future to fix the budget's structural problems and put our state on a predictable, stable foundation for success. I'm optimistic, with the effort and determination shown by Step Up Oklahoma, that lawmakers can pass a realistic solution to the state's current budget problem."