This is an archived article and the information in the article may be outdated. Please look at the time stamp on the story to see when it was last updated.
OKLAHOMA CITY – After a tumultuous week at the Oklahoma State Capitol, lawmakers say they are going back to the drawing board.
On Monday, Gov. Mary Fallin announced that an agreement had been reached to fill the $215 million deficit.
House Bill 1035 included a tax on cigarettes, a motor vehicle fuel tax, and an additional tax on beer while giving a pay boost to teachers and state employees.
On Wednesday, the measure failed to receive the necessary 76 votes to pass the House, finishing with a final vote of 54- 44.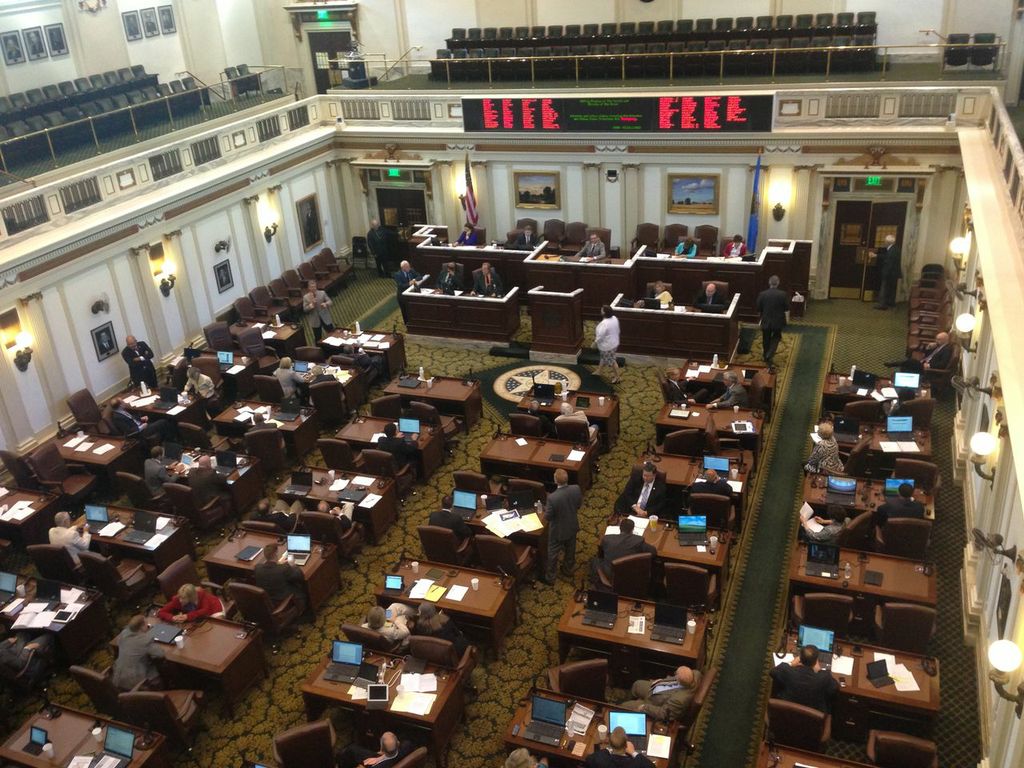 However, the Oklahoma Senate passed a resolution Thursday, requesting the House to include a 4% gross production tax on new oil and gas wells onto that bill.
House Bill 1054 would have raised taxes on gas, tobacco, and 3.2 beer while giving teachers and state workers a pay boost. It also tacked on a 4% gross production tax on new oil and gas wells.
However, the measure was tied 11 – 11 before the committee officially gaveled out early Friday evening.
Now, legislative leaders say they are don't think a bipartisan option will come to fruition.
"It is clear after today's vote in the JCAB and after discussing the package further with House Republicans that there is no bipartisan support in the House for this package. The reality is, State Question 640 is working exactly as Oklahomans intended it to when they passed it two decades ago. They wanted to make it really hard for the Legislature to raise taxes, and I can assure them it is. At this point, it has become increasingly evident that there are likely no options that require 76 votes that can pass in the House. If additional revenue is needed, we are prepared to use the other provision in State Question 640 and send those revenue raising options to the citizens to let them decide at the ballot box whether they want their taxes raised or not," said House Speaker Charles McCall in a statement.
In the meantime, Gov. Mary Fallin is warning state agencies to be prepared for additional cuts to core services.
"I was hopeful that the Senate's resolution would have provided a path for success. It met the elements of most of my special session call: providing a teacher and state employee pay raise; putting Oklahoma on a path to long-term stability by making more recurring revenue available; and reducing the use of one-time funds to balance our budget.

I'm extremely disheartened by the inability of the House Joint Committee on Appropriations and Budget (JCAB) to advance House Bill 1054x. I believe Oklahomans lost today by the House committee's inability to move this budget solution forward.

It appears that as a result of the House JCAB's failure to pass the budget bill, we will have to prepare a budget that will include drastic across-the-board cuts for all state agencies to deal with the loss of revenue. The House JCAB's inability to pass a meaningful revenue bill means our state will not have enough funds for agencies to deliver essential core services that work for our people. As a result, worst-case scenarios will become reality. Our state is at a fiscal crossroads, and it's unfortunate that this House committee couldn't get the job done and failed so miserably by keeping us on a road to failure. Oklahomans deserve better," Fallin said in a statement.