This is an archived article and the information in the article may be outdated. Please look at the time stamp on the story to see when it was last updated.
OKLAHOMA CITY - An Oklahoma family still trying to recover from a heartbreaking loss has suffered another tragedy.
Around 1 a.m. on Saturday, Phillip Harding said a smoke alarm woke him up inside his northeast Oklahoma City home. His two young grandchildren were spending the weekend with him.
"My 3-year-old, Tee'Shawn Harding, was screaming and running down the hall," Harding said. "The whole back in the kitchen was on fire. There was no smoke. It was blazing."
Harding said he ran outside and yelled for help as his neighbor called 911.
"I was going to go through the window to try to get them, and they grabbed me and wouldn't let me back in there," Harding said. "All I could do was stand and watch."
Firefighters found 2-year-old Dion and Tee'Shawn in cardiac arrest.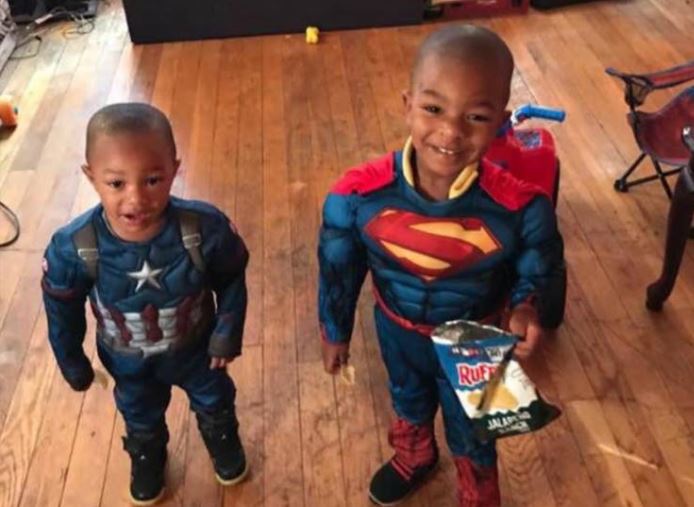 Sadly, the children did not survive.
This is the second time tragedy has struck the family.
"Their momma died the same way, in a house fire," Harding said.
In September 2016, the boys' mother died saving her sons from their burning apartment.
Donna Burrell, 25, rushed into the burning apartment to save her three sons, Dion, who was 8 months old at the time; Tee'Shawn, who was 18 months old at the time, and 4-year-old Zeus.
Burrell fought for her life for two days before passing away due to injuries she sustained in the fire. Zeus also passed away due to his injuries from that fire.
They're a family stricken with grief but grateful for her heroic actions.
"She was my world," Phillip Harding, Jr. said of his fiancé in September of 2016. "I feel real lucky that she got these two out. I just wish they all could have gotten out."
According to a GoFundMe account, the children's father was out-of-town when the house caught fire.
Now, their grandfather is looking for a new place to live while grieving the loss of his beloved grandchildren.
"I'm in shock," Harding said. "I'm in disbelief. I'm mad."
But, he said he is also turning to faith to get him through the devastating loss.
"It's in the Lord's hands," he said. "He'll take care of all of my problems."
Officials are still investigation the cause of the fire.