This is an archived article and the information in the article may be outdated. Please look at the time stamp on the story to see when it was last updated.
LOGAN COUNTY, Okla. – The Logan County Sheriff's Office has released body camera footage of a shooting that claimed the life of a deputy.
The video shows the moments just before Logan County Sheriff's Deputy David Wade, 40, was allegedly shot and killed by suspect Nathan Leforce, 45.
On Tuesday, Wade was serving an eviction notice at a house along Mulhall Rd., near I-35, when LeForce reportedly fired a gun at him and took off in the deputy's vehicle.
That's when Wade called for backup and was transferred to a hospital, as a manhunt for LeForce ensued.
During the manhunt, LeForce reportedly made a stop at Smitty's gas station and carjacked a customer.
Shortly after arriving at the hospital, Wade was pronounced dead due to his injuries.
LeForce was eventually captured, taken into custody and booked on a complaint of first-degree murder.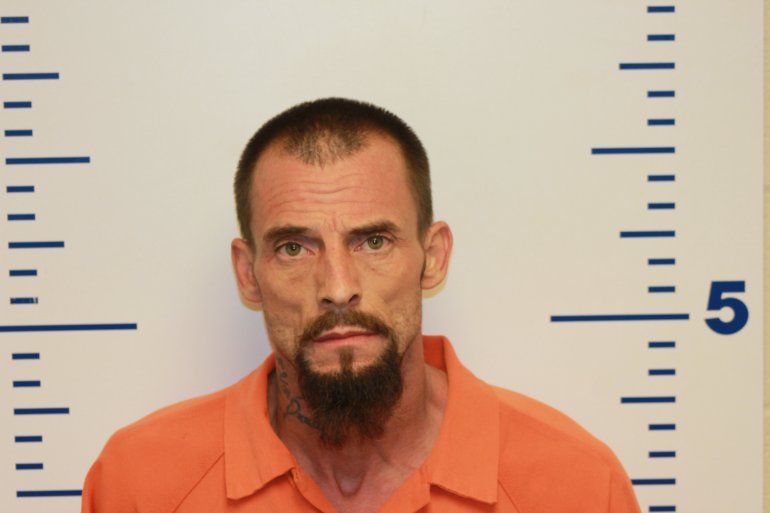 On Wednesday, the Logan County Sheriff's Office released the body cam footage from Wade's final call.
The footage begins with Wade driving to the property on Mulhall Rd. to serve the eviction notice.
As he gets to the property, he is met by LeForce and a woman who lives at the home.
Wade speaks to the couple and LeForce about the eviction notice before getting their identifications.
At one point, LeForce even asks Wade if he wants something to drink as he is waiting outside.
The pair then begin talking about the weather and the difficulty of moving by yourself.
They also talk about the murder of 24-year-old Joseph Angelo in Guthrie.
Wade then goes back to his patrol car to relay more information back to dispatchers at the sheriff's office.
As Wade walks back to the home, LeForce can be seen pulling a gun out of his waistband and pointing it at Wade.
That is when the video freezes.
Graphic: Video may be disturbing to some viewers.
Wade worked as a deputy for Logan County for two-and-a-half years.
He is survived by his wife and three children.
A funeral service is scheduled for 1 p.m. on April 24 at the Lazy E Arena in Guthrie.
Warning: The full video of Wade's body cam is below. This contains graphic content that may be disturbing to some viewers.