This is an archived article and the information in the article may be outdated. Please look at the time stamp on the story to see when it was last updated.
WARNING: Pictures in this story are graphic in nature. Viewer discretion is strongly advised. 
LOS ANGELES – A 28-year-old California man is facing felony charges after police found video of him allegedly committing heinous acts of animal cruelty.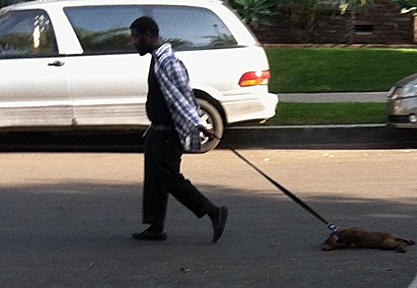 KTLA reported Los Angeles police said the video shows Dossey James repeatedly dragging a puppy up and down a street because the dog wouldn't walk.
Police said James continued to drag the dog even though the animal was obviously injured, leaving a blood trail on the sidewalk.
According to KTLA, the pup needed surgery for the cuts and scrapes on its belly but it is expected to recover.
James is being held on a $145,000 bond now after authorities discovered similar animal cruelty claims made against him in the past.
MORE: See more on this story from KTLA