This is an archived article and the information in the article may be outdated. Please look at the time stamp on the story to see when it was last updated.
OKLAHOMA CITY – Authorities have released body camera footage from a deadly officer-involved shooting in southwest Oklahoma City.
On June 25, officers were called to an area near S.W. 15th St. and Robinson after witnesses reported seeing a man waiving a gun in the air.
"Obviously, it would appear to be a very dangerous situation. Anytime we believe life or limb is in jeopardy, it is high priority for us to get there," said Major Paco Balderrama, with the Oklahoma City Police Department.
Oklahoma City Officer Brandon Lee was the first on the scene.
"He came off the steps and approached the officer. He was told several times to drop the weapon, drop the weapon," Balderrama told NewsChannel 4 in June.
When that didn't work, officials said Lee hid behind his patrol vehicle.
"Officer Lee used his vehicle as a shield, got behind a vehicle but the suspect continued toward him," Balderrama said.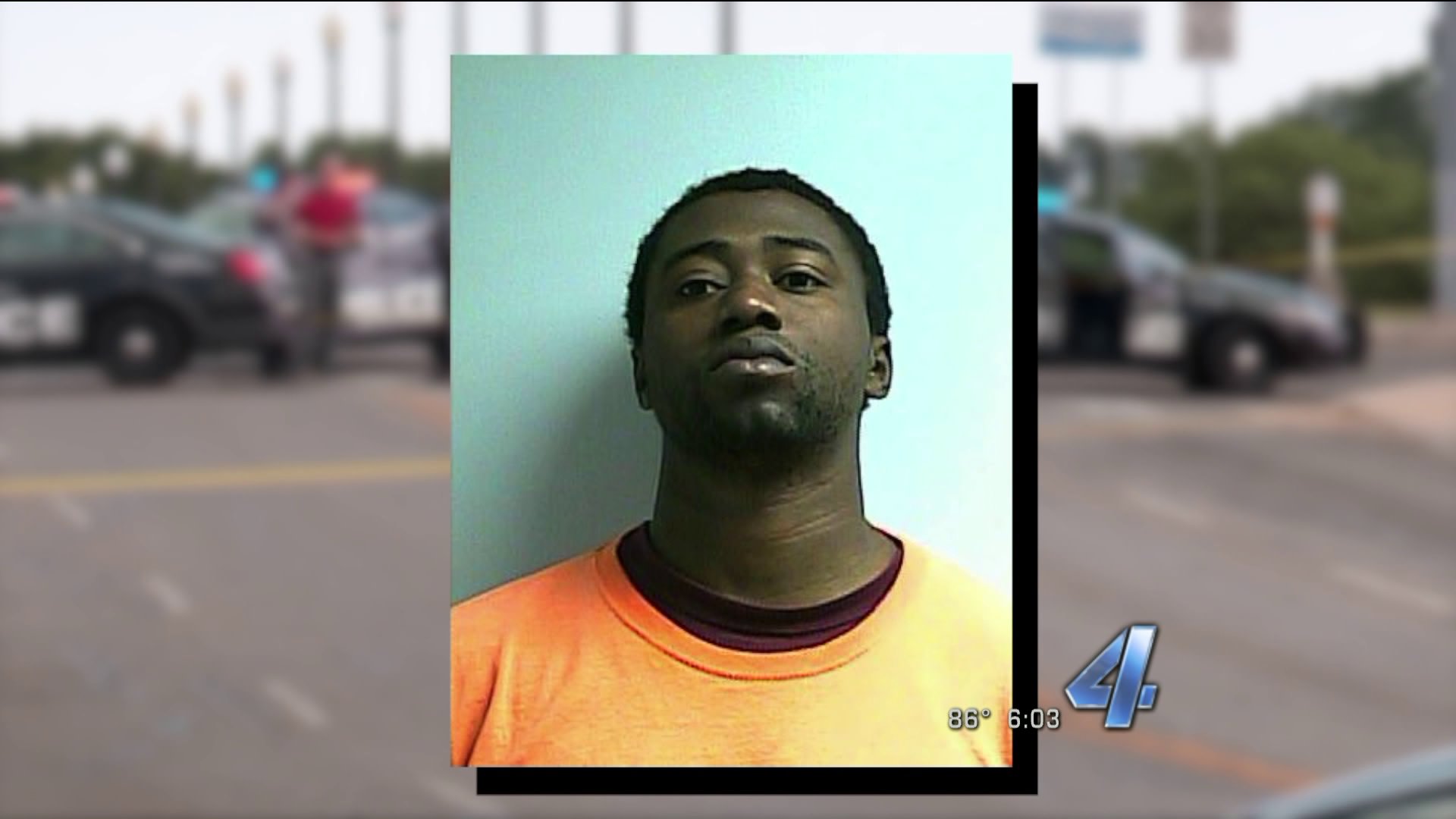 At the same time, Officer Clayton Sargeant arrived to find the alleged suspect, 24-year-old Deveonte Johnson, still holding a gun.
After ordering Johnson to drop the weapon, Sargeant shot him. Johnson was taken to the hospital, where he later died.
On Monday morning, Oklahoma City police released the body cam footage from Officer Clayton Sargeant.
The footage shows Sargeant arriving on the scene and ordering Johnson to drop the gun.
As Johnson walks around the patrol car to face the two officers, Sargeant is seen firing his weapon.
Warning: This video may be disturbing to some viewers.
#UPDATE: Police release body camera footage from a deadly officer-involved shooting. The suspect is shot & killed seconds later. @kfor pic.twitter.com/u7dFPwYSAc

— Jessica Bruno (@JbrunoKFOR) July 17, 2017
Sargeant is on administrative leave during the investigation.
The district attorney will decide if the shooting was justified.