This is an archived article and the information in the article may be outdated. Please look at the time stamp on the story to see when it was last updated.
OKLAHOMA CITY - Seven family members, including four children, were swept away in the Deep Fork River after seeking shelter in a storm drain near N.W. 26th St. and Meridian, following Friday's horrific storm.
Six of the victims' bodies have been recovered but there's still one person officials are trying to find.
Now, the family is hoping to find their missing loved one so they can ship all seven bodies back to Guatemala for a proper burial.
Colorful flowers, some with angels attached, lay where seven lives were lost to the unforgiving storm on Friday, May 31.
Four children and three adults, all trying to seek refuge from the vicious tornado in a storm drain, just 20 feet from their house.
"I don't know how to explain this, it's tough," Aguilar said.
Octavio Aguilar was a cousin to Samuel Cifuentes, one of the victims.
Aguilar's family had contact with Samuel, before the rushing water swept away the adults and children.
"He's like, 'I'm OK, I'm good, I'm safe with my family here,' but he didn't think about the water," Aguilar said.
Aguilar said he's having a hard time accepting the loss of his family, especially his cousin Samuel, who he considers a brother.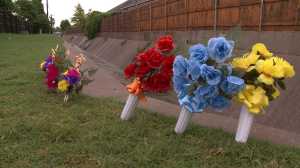 Aguilar brought Samuel with him from Guatemala 14 years ago, to make a better life.
"Cross the border and make it to the United States and make our dream, you know," said Aguilar.
Seven bouquets represent each family member, however, only six bodies have been found.
The family is still searching for their loved one, Yolanda Santos.
"That's the last thing we're trying to do is find her body and send everybody back to Guatemala," Aguilar said.
Where family members wait to meet the little ones for the first time and say their last goodbyes.
"They don't know the children but they want to see them for a day, a couple hours, they just want to know the children and of course my cousin Samuel, wife and Yolanda," said Aguilar.
The Guatemalan government is going to help ship the family back to their country, which costs between $10,000 and $12,000 per body to send.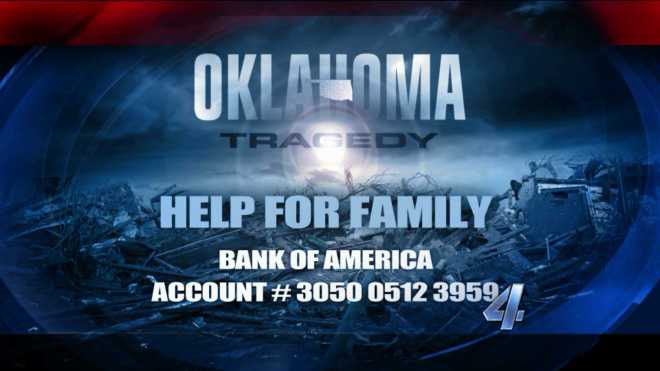 The families of the victims have set up a bank account at Bank of America for anybody that would like to help them during this time.
The account number is, 3050 0512 3959.