This is an archived article and the information in the article may be outdated. Please look at the time stamp on the story to see when it was last updated.
LOGAN COUNTY, Okla. – A convenience store clerk says an encounter with an accused shooter has left some people in the area shaken up.
On Tuesday afternoon, dozens of law enforcement officers from several different agencies descended on an area in Logan County following the shooting of a Logan County deputy.
Logan County Sheriff Damon Devereaux says the deputy was serving an eviction notice at a home along Mulhall Rd., near I-35.
While serving that eviction notice, officials say the deputy was shot multiple times in the body and face by Nathan LeForce.
Authorities say the deputy was able to radio for help, saying that he had been shot.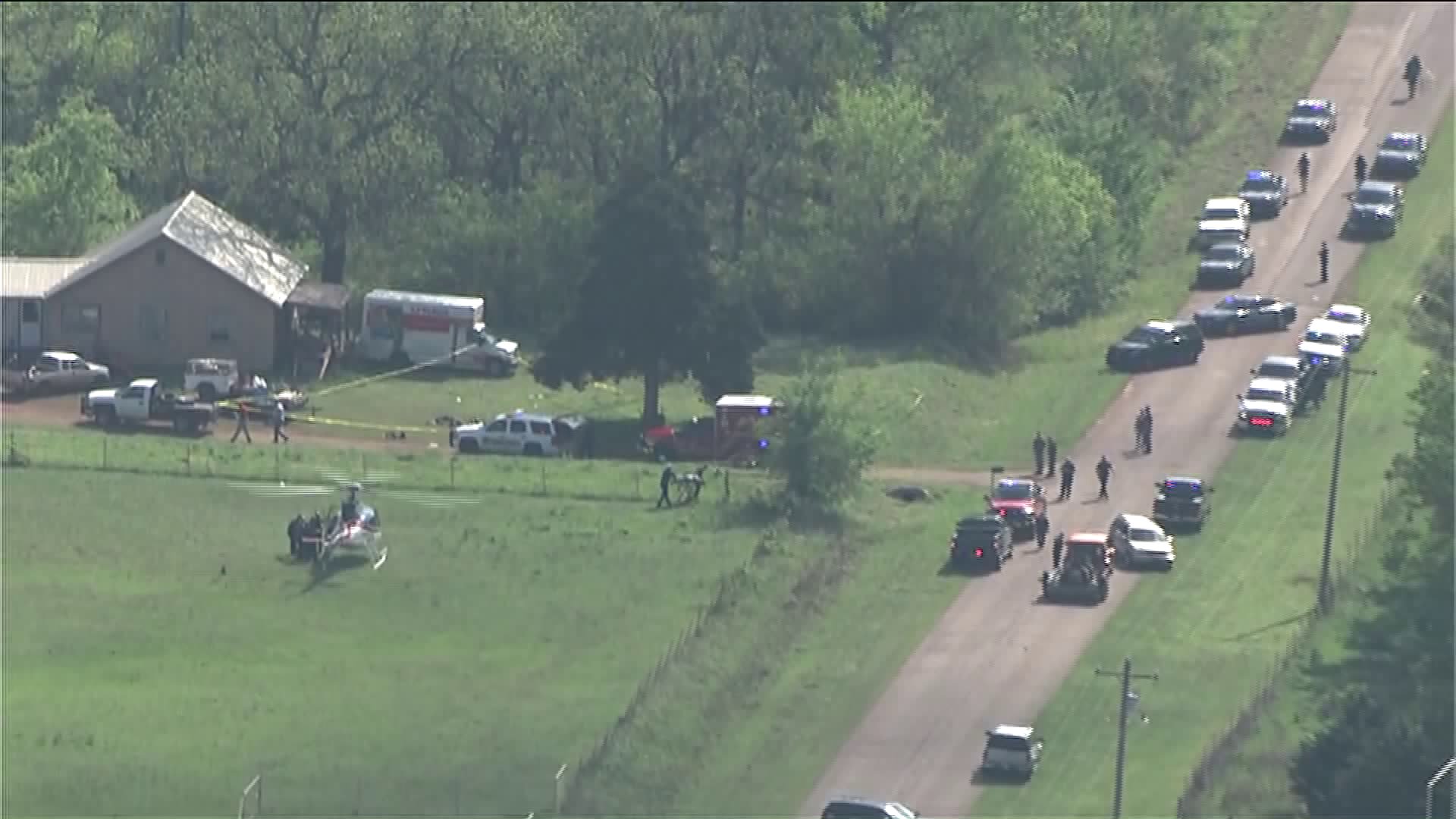 Sheriff Devereaux says that the deputy was coherent was able to give investigators information regarding the shooting.
He appeared to be stable, so he was flown to a nearby hospital for treatment. At this point, there is no update on his condition.
Investigators say after allegedly shooting the deputy, LeForce stole the deputy's patrol car and fled the scene.
After the shooting, authorities believe that LeForce went to Smitty's gas station and carjacked a customer.
"She was backing up her car. Then the guy came from behind, the parking lot, which is behind our store. He pulled up from a dirt road. He was in a police pickup truck and he tried to, he actually tried to break my glass window on my car," Mohammed K.C., a clerk at Smitty's, said.
When LeForce noticed the woman, Mohammed says that he went to her car window. He says the woman rolled down her window to see what LeForce wanted, and that's when he allegedly pointed the gun at her.
After that, Mohammed says he stole the woman's gray 2010 Mazda and fled the scene.
The victim is said to be a student at Langston Univeristy, who stopped at the gas station to buy gas before heading to a midterm.
Fortunately, no one was injured during the alleged carjacking. The victim was taken to the hospital to be checked out because she seemed distressed.
Mohammed K.C. says that law enforcement officers have already reviewed the store's surveillance video to search for additional clues.
LeForce was taken into custody a short time later.