This is an archived article and the information in the article may be outdated. Please look at the time stamp on the story to see when it was last updated.
OKLAHOMA CITY – A night of violence that included a hammer ended with a couple being arrested.
Now, both people are facing domestic assault charges.
On Thursday night, police were called to a home in the 3100 block of S. Woodward and found a bloody man standing in the driveway.
Authorities say 55-year-old Bobby Joe Bell Jr. told police his girlfriend hit him on the head, the arm and hand with a hammer.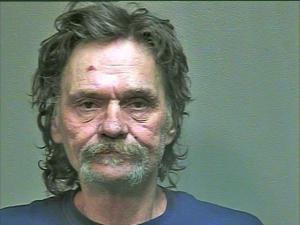 He says she was mad because he had turned down her radio.
His girlfriend, 49-year-old Loretta Lynn Bearden tells a different story.
Officials say she told police she was defending herself after Bell got made and started choking her.
The police affidavit says bruises on Bearden's neck are consistent with strangulation.
Both Bell and Bearden were taken into custody and now face domestic abuse charges.