This is an archived article and the information in the article may be outdated. Please look at the time stamp on the story to see when it was last updated.
LOGAN COUNTY, Okla. - Law enforcement agencies across the state are mourning following the loss of one of their own on Tuesday.
Logan County Sheriff Damon Devereaux says Logan County Deputy David Wade was helping to serve an eviction notice at a home along Mulhall Rd., near I-35.
While serving that eviction notice, officials say Wade met three people in the home and started running their identifications.
A short time later, Wade called for backup, saying that he had been shot multiple times in the body and face.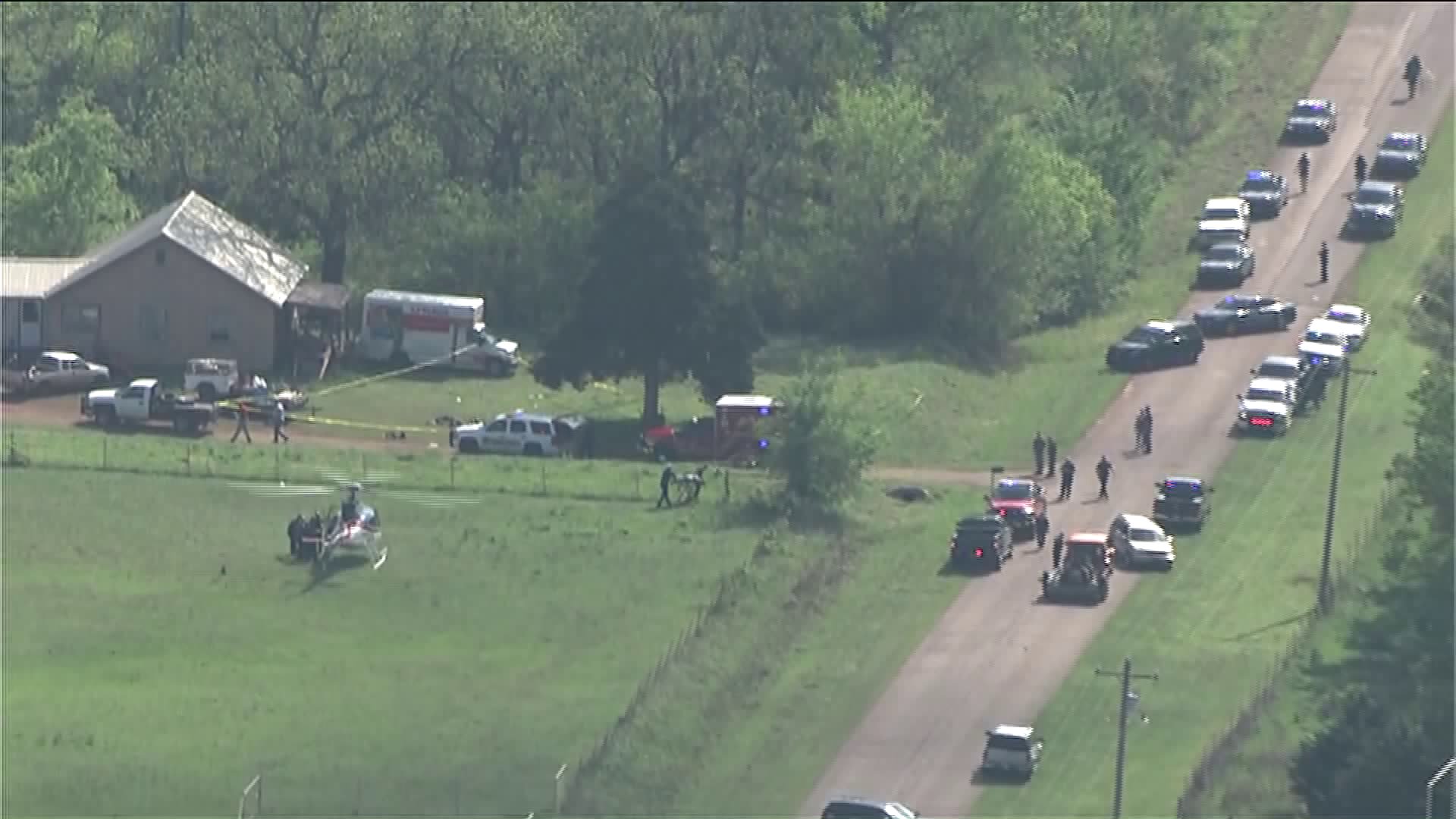 As officers were responding to the scene, authorities say Nathan LeForce stole Wade's patrol car and fled the scene.
Sheriff Devereaux says the eviction notice was not for LeForce, and they do not have a motive for the shooting.
After the shooting, authorities believe that LeForce went to Smitty's gas station and allegedly carjacked a customer.
Officers from numerous agencies around the area responded and offered to help in the search for LeForce.
While the search continued for LeForce, officials with the Logan County Sheriff's Office learned that Deputy Wade passed away from his injuries.
He leaves behind a wife and three children, including one child who is serving in the military. He was 40-years-old.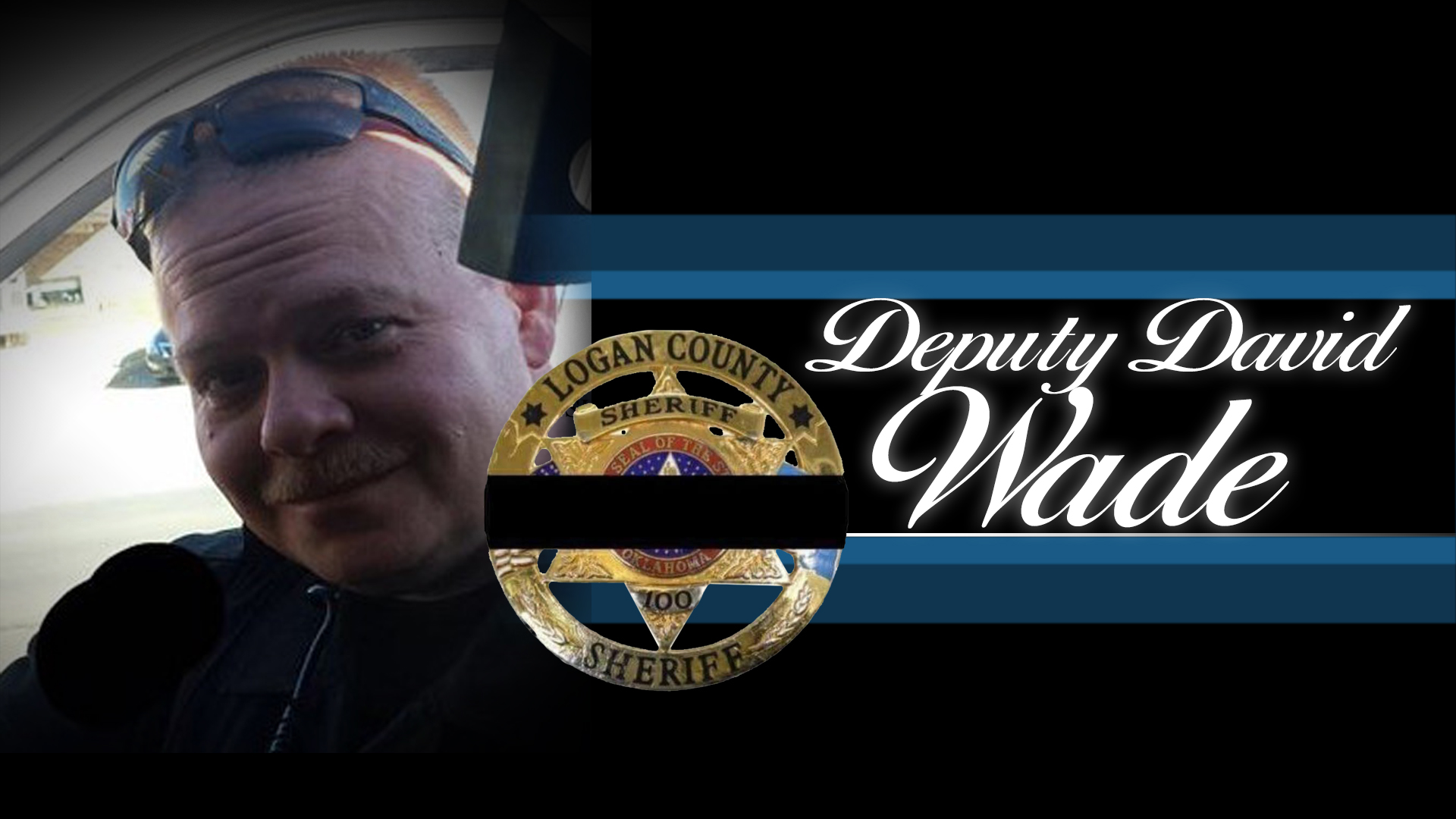 "I would like everybody to pray for the family of Deputy [Wade] as well as my officers involved and all the assisting agencies. I can tell you this is my first experience with this and it's hard on all of us, as well as our community which David is from. So I ask that everybody come together and pray for everybody involved," Sheriff Devereaux said.
Devereaux says that he spoke with Deputy Wade at the scene of the shooting, and he seemed to be stable. However, Wade went into cardiac arrest when he arrived at the hospital. Emergency crews were able to stabilize him before he underwent surgery, but he did not survive surgery.
Sheriff Devereaux describes Wade as a very personable, intelligent and comical guy.
"He served some time in the Army. In the altercation at the scene, he was able to get some rounds off, so I mean, he stayed in the fight even being shot up until the suspect fled, so he went down as a warrior in my book," Devereaux said.
After learning that LeForce was taken into custody, Devereaux says it was a relief.
"This is my worst fear- ever, is having to bury one of my guys.  And looks like it came to fruition, sadly enough," Devereaux said.
He says that he has already received an outpouring of support from the community.
"Deputy Wade lived like a warrior and he died like one. You know, he gave his life serving his community and I don't think you can have a bigger honor than that," Devereaux said, choking back tears.
Officials in Oklahoma County are already taking action to remember Wade.
"I have ordered flags on county property lowered to half-staff in memory of Logan County Deputy David Wade, who gave his life today in the line of duty. On behalf of the entire Oklahoma County family, I extend our thoughts and prayers to our Logan County neighbors. This is the second time in recent weeks that a law enforcement officer from central Oklahoma has been killed on duty. We are once against reminded of the sacrifices made each day by the men and women who dedicate their lives to protecting us," said Oklahoma County Commissioner Brian Maughan, chairman of the Board of County Commissioners, in a statement.