This is an archived article and the information in the article may be outdated. Please look at the time stamp on the story to see when it was last updated.
OKLAHOMA CITY – The number of deaths associated with the flu virus has risen dramatically within the past week.
Experts say that 417 people had to be hospitalized within the last week due to the flu virus, bringing the total number of hospitalizations to 1,597.
"This year, we've had increased activity and Oklahoma was one of the first states to start experiencing more widespread activity," said Dr. David Chansolme M.D, Medical Director of Infection Prevention for Integris Health.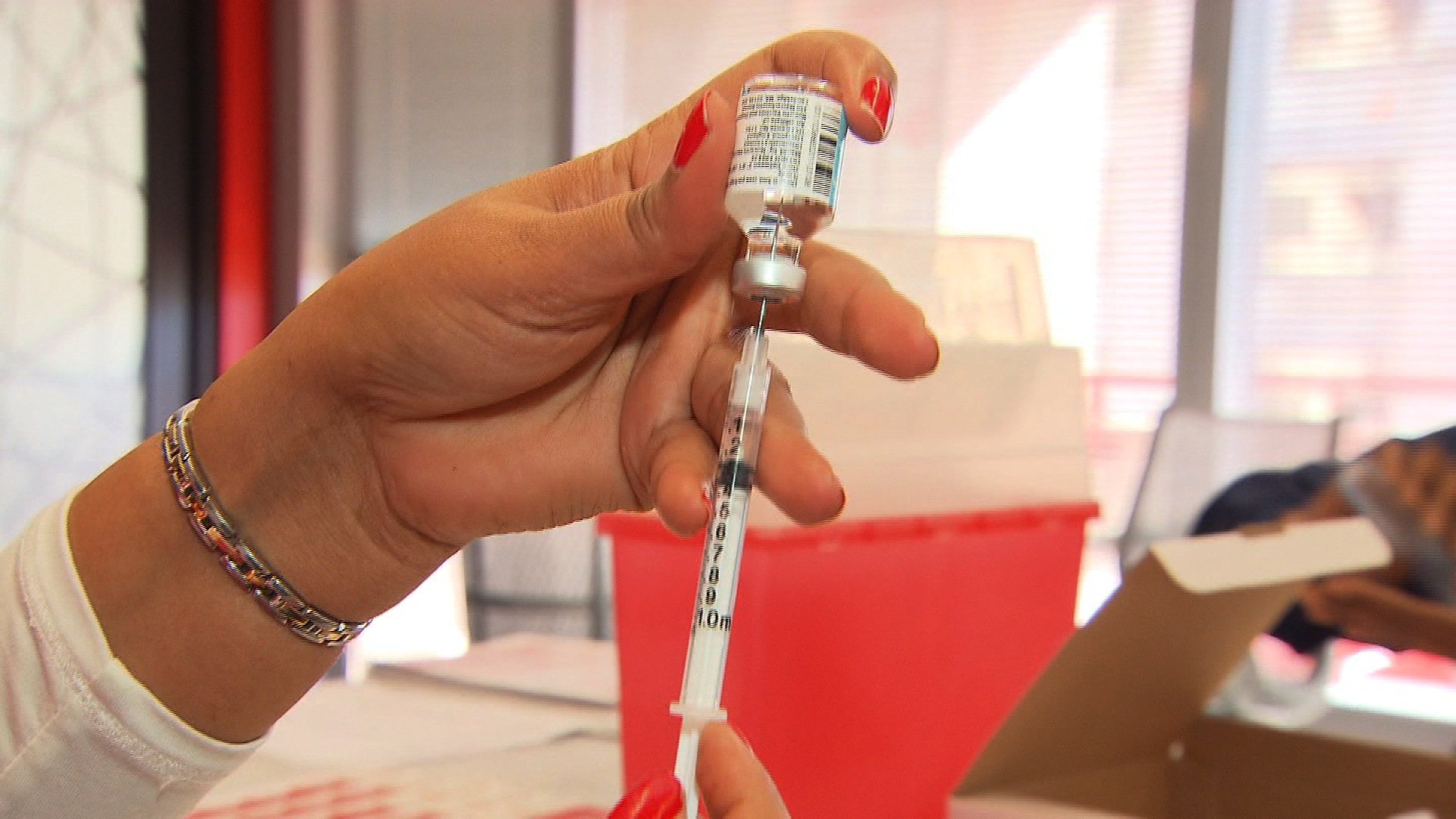 According to hospitalization numbers from the Oklahoma State Department of Health, residents in Oklahoma and Tulsa counties accounted for the most flu hospitalizations in the state.
Oklahoma County recorded 380 hospitalizations, while Tulsa County recorded 481 hospitalizations. The next closest county is Cleveland County, which recorded 137 hospitalizations this season.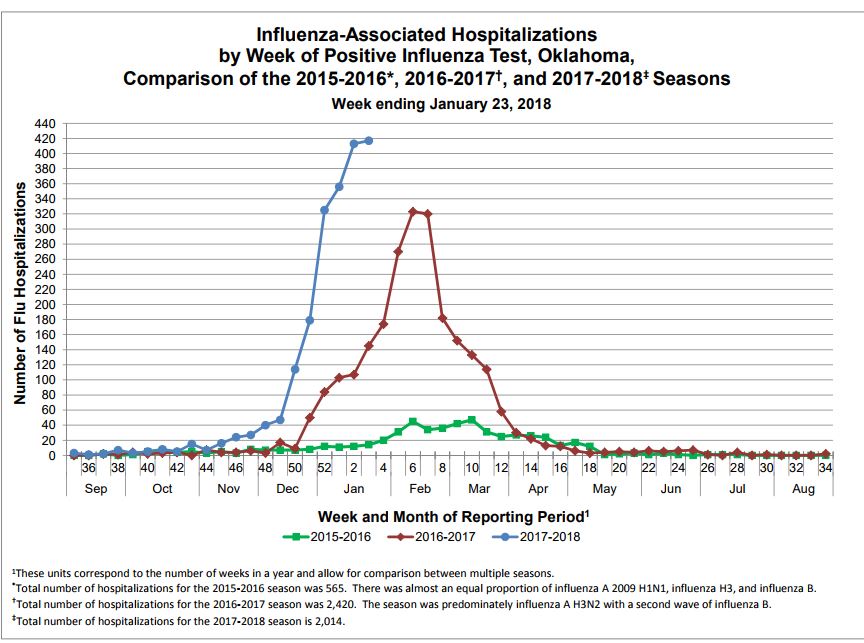 According to statistics posted by the Oklahoma State Department of Health, this year's flu numbers have easily surpassed the peak of last year's flu season.
So far, officials  say that 74 people have died from the virus since September. Within the last week, two people have died from the flu.
Health reports state that almost all of the patients who died from the virus were over the age of 50.
However, new data shows that three of those who died from the flu were between the ages of 18-years-old and 49-years-old.
The Centers for Disease Control and Prevention say you should be vigilant with washing your hands, avoid touching your eyes and mouth, get plenty of sleep and eat healthy to help give your immune system a boost.
The strain of flu going around is the H3-strain, which makes this year's flu shots only 30-40 percent effective.
Despite those numbers, experts still suggest getting the vaccine, adding that it lessens the symptoms and prevents serious complications from occurring.
Doctors say a typical flu season in Oklahoma usually runs from October to May.
If you get sick, look out for severe aches and pains in your muscles and joints, notable fatigue and weakness, headaches and a high fever.
If you are experiencing those symptoms, call a doctor as soon as possible. Experts also say you should not go to work or school if you have a fever.