This is an archived article and the information in the article may be outdated. Please look at the time stamp on the story to see when it was last updated.
OKLAHOMA COUNTY, Okla. – Although temperatures have been dropping across the state in recent days, experts warn that Oklahomans are still in danger of contracting a mosquito-borne illness.
The Oklahoma City-County Health Department says residents have a normal risk for West Nile virus since there is a high abundance of mosquitoes and a very high infection rate within captured mosquitoes.
However, the level is inching closer to the high risk category.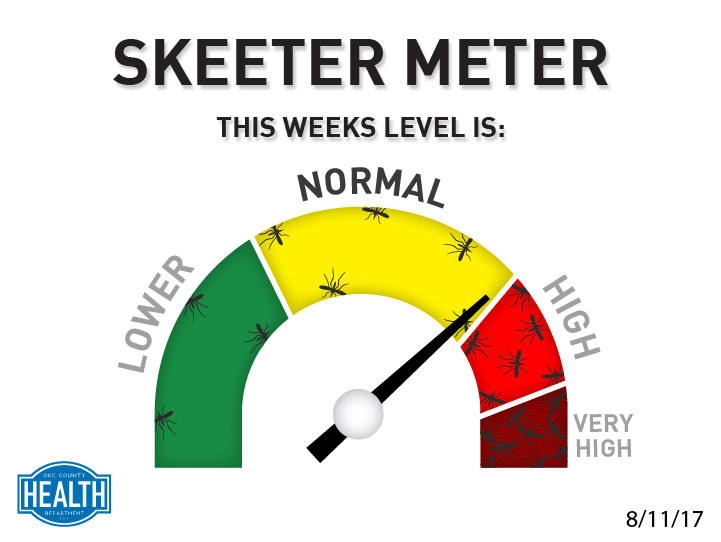 So far this year, two people have been diagnosed with West Nile Virus.
According to the Oklahoma State Department of Health, 35 people were diagnosed with the virus in 2016.
Fortunately, no one died as a result.
Experts say there are several steps you can take to protect yourself from mosquitoes, including those carrying the virus.
"A few basic steps like removing any sources of stagnant water in flower pots, pet bowls, chimeneas, old tires, wheelbarrows, birdbaths and even kid's toys will cut down on the mosquito population. Survey your property after a rain to get rid of mosquito habitats," Phil Maytubby, OCCHD Public Health Protection Director, said.
Epidemiologists say you can also use microbial larvicides to kill larvae in water that can't be drained.
All residents are urged to use the  3-D's and a "P" of mosquito safety:
DRAIN standing water on your property so mosquitoes won't breed
Use insect repellant that contains DEET on your clothes
DRESS in long sleeves and pants and spray repellant on your clothes.
Protect – limit exposure and check window screens
Health officials say West Nile Virus is the most common mosquito-borne disease in Oklahoma, and it can be deadly in seniors.
Symptoms of West Nile Virus include fever, headache, body ache and a rash.