This is an archived article and the information in the article may be outdated. Please look at the time stamp on the story to see when it was last updated.
OKLAHOMA CITY – The drug has long been thought to be a quick and easy fix for wrinkles.
Allergan BOTOX is approved by the FDA and commonly used by plastic surgeons, dermatologists, even dentists, to firm up the faces of the willing.
Each year millions of men and women shell out billions of dollars to pay for the designer treatment.
But there are a growing number of patients who have had life-threatening side-effects from Allergan BOTOX.
Dr. Sharla Helton was a founding partner at Lakeside Women's Hospital in Oklahoma City.
She is an accomplished Oklahoma City obstetrician-gynecologist who had BOTOX in 2006 to smooth out some wrinkles.
Her life-threatening reaction began the very next day.
"Initially it felt like someone was electrocuting me every second of the day," Helton said. "It was completely intolerable. It's virtually impossible to live through. I would equate it to someone tearing off your skin and pouring alcohol on it every second of every day."
Dr. Helton was eventually diagnosed with Botulism.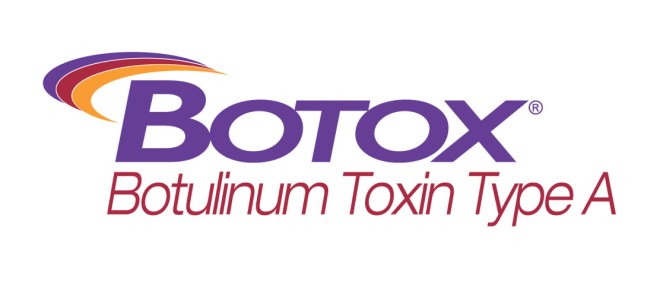 Botulinum Toxin A is the main and active ingredient in Allergan BOTOX, the same poison used in biological warfare.
Dr. Helton sued Allergan, the maker of BOTOX, and she won.
The district court jury awarded her $15 million for her injuries.
"As things unfolded it became very, very clear that this was much more of a cover-up," Helton said. "Even in this small community, I had person after person calling, saying this happened to me, or this happened to my child."
Allergan is appealing the $15 million award.
The most damaging blow from Dr. Helton's trial wasn't the verdict but the mounds of evidence that came out about fraud, misleading the FDA, lying to doctors, hiding unfavorable animal studies and more.
Attorney Ray Chester has been fighting Allergan BOTOX since 2008.
Chester is Dr. Helton's lawyer and has won millions of dollars for more than a dozen other Allergan BOTOX clients who had devastating side effects after injection.
"It's a highly lethal protein," Chester said. "It's the most lethal substance on the planet." 
The FDA got involved in 2010, forcing Allergan to put a black box warning in their packaging for the most serious kinds of side-effects.

"Allergan fights very, very hard," Chester said. "It's a $6 billion company. It's their leading product. They have $2 billion in sales annually worldwide. They fight really hard on these cases. Their strategy is to absolutely defend their product and to keep on pumping it and to market their way out of any bad pr and they've been very successful at it."
Allergan BOTOX is also commonly injected in special needs children.
Jackson Wells was 3 years old when he got his first and only Allergan BOTOX treatment: six injections in his legs and thighs which doctors said would help with spasms.
"There was a lot of benefits BOTOX offered for patients; it seemed to help them," Jackson's mom, Jessica Wells, said.
Before Jackson got BOTOX, he was talking, almost walking and he could feed himself.
However, just hours after the injections, Jackson Wells was on a ventilator, fighting for his life.
"Eventually his airway closed up, his lungs stopped functioning," Jessica said. "He was basically on life support. They finally figured it out. It was Botulism."
Jackson, like Dr. Sharla Helton, was diagnosed with Botulism after Allergan BOTOX.
According to internal Allergan studies of laboratory monkeys which got the same or slightly less dose as Jackson Wells; half of them died.
Study No. 91-3708: A ONE-YEAR INTRAMUSCULAR TOXICITY STUDY OF BOTOX IN THE CYNOMOLGUS MONKEY (Final Report)
"The monkeys died during the animal studies," Chester said. "They couldn't get it approved by the FDA because it wasn't effective at the lower doses and it wasn't safe at the higher doses."
A confidential Allergan report from 2008 documents 13 pediatric deaths in the U.S. after BOTOX in the past 18 years.
Confidential Allergan Special Analysis: Pediatric Fatal Outcomes
Pediatric BOTOX is a $50-million-a-year market in the U.S., according to the Allergan Strategic Sales Plan (2011).
Allergan former Vice President of Sales, Donny Pearl, confirmed during a taped deposition from Aug. 2012 that Allergan trains its sales force that BOTOX cannot cause Botulism.
In 2010, Allergan pleaded guilty to criminal charges of illegally marketing BOTOX to children with cerebral palsy, adults with severe headaches and pain.
Allergan BOTOX "Myth Versus Fact" marketing material.
Allergan pleaded guilty and paid a $600 million fine.
GUILTY PLEA AND PLEA AGREEMENT
"That's nothing to them," Jessica Wells said. "It's worth it to them. It's worth it to them to pay off the little people because they're making so much money off of it. They're putting a number on people's lives and it's OK with them."
Jessica Wells on behalf of her son, Jackson Wells, asked for $16 million in damages at trial.
Allergan offered a confidential settlement to the Wells family two weeks into their trial.
Because of the black box warning, many legal experts said they believe injecting doctors and nurses face the biggest legal risk ahead.
News Channel 4 contacted Allergan to talk about the Oklahoma cases and the others around the country.
The company would not address any of the recent concerns and sent this statement:
"We don't comment on litigation matters."