This is an archived article and the information in the article may be outdated. Please look at the time stamp on the story to see when it was last updated.
OKLAHOMA CITY – Hundreds of Oklahoma women are suing the makers of a surgical mesh product they said they believe caused serious injuries following urological or gynecological procedures.
In each case the patients had a procedure years after childbirth that was designed to correct organ prolapse or urinary incontinence.
But, for many of the women the surgery ended in catastrophic injuries.
The topic is a bit taboo, but still an important health issue for aging women.
For many years, women simply lived with the embarrassing issue.
However, for many years surgeons have offered a fix, a bladder sling.
In recent years, surgeons started using a surgical mesh first developed for hernia surgery, to construct a transvaginal mesh bladder sling.
Transvaginal mesh is a pliable, gauze-like product inserted into a woman's body to form a sling to support the bladder or uterus and help alleviate urinary incontinence.
Noble resident Lori Eggenberg had a mesh bladder sling surgery in 2010.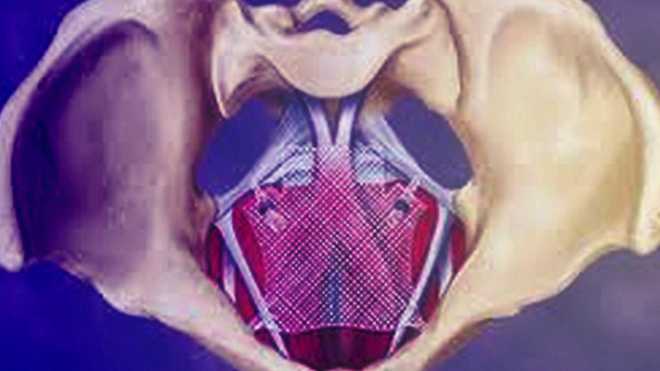 Eggenberg said she thought she was having the newest, most advanced, minimally-invasive technique.
She, and thousands of other mesh surgical patients who are now suing the manufacturers, had no idea the problems the mesh would allegedly cause.
The outcome for some patients included the mesh tearing their body apart from the inside.
Attorneys now say the mesh makers did not properly test their product for use on bladder and vaginal tissue.
Patients say they were never adequately warned about what could happen if their body didn't tolerate the mesh.
"The problem with these meshes is they're becoming very rigid and very sharp," personal injury attorney Noble McIntyre said. "It's almost like taking a soft piece of fiberglass material and running a blow torch over it until it shrivels up, gets hard. It's cutting through the vagina wall. It's cutting into organs. It's actually acting like a knife inside a woman's body. The pain is just horrible. I have so many clients who tell me they can't have sex anymore. It's impacting their marriages. I have one client, it's caused a divorce. The husband said, 'I love you but I don't want 20 more years of not having sex.'"
McIntyre represents 400 Oklahoma women who have had catastrophic side-effects they believe were caused by the mesh.
The FDA first warned about the problems with transvaginal mesh back in 2008 citing "1,000 reports of complications associated with surgical mesh."
The problems in the report included erosion, infection, pain, incontinence and vaginal scarring.
The worst part for many women there has been no way to undo the harm.
The mesh is so embedded in their tissue that removing it could tear their organs apart.
Lori Eggenberg has been trying to have revision surgery for almost three years.
However, she no longer has health insurance and to complicate her situation, at least one Oklahoma City urologist has refused to treat her because of her involvement in the ongoing litigation.
"Even work is hard," Eggenberg said. "I don't feel like I'm pulling my load at work because I'm constantly leaving to go to the restroom."
In 2011, the FDA released a second report about the dangers of transvaginal mesh.
According to the report, one in 10 mesh surgeries fail.
"These mesh products should have never been used the way that they have been used," McIntyre said. "The documents supplied to the FDA in order to get approval in order to sell this product were fraudulent and misleading."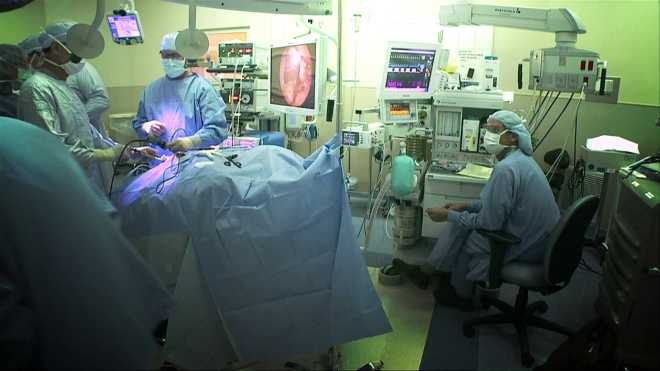 The first transvaginal mesh case went to trial this year and the jury awarded the plaintiff more than $11 million because the manufacturer, Johnson and Johnson and subsidiary Ethicon, failed to warn her and her doctor about the risk.
Ethicon provided the following statement regarding the $11 million award:
"Ethicon acted appropriately and responsibly in the research, development and marketing of our pelvic mesh products and we are appealing the jury's verdict."
Some Oklahoma patients travel out-of-state to find a doctor who is willing and capable of fixing a failed mesh surgery.
"It just turned out so wrong and it was because of the mesh," an Oklahoma City executive said, who asked not to be identified because she is embarrassed about her failed surgery. "Mine turned out just incredibly wrong and no one knew how to fix it. I think that's the problem is they put it in, and then when they see there's a problem, they don't have the slightest idea what to do to fix it."
One year after her mesh surgery this unidentified patient still could not empty her bladder.
She has had six revision surgeries to remove the mesh in pieces and life is still a struggle.
"The thing is, I don't even want to go to the doctor anymore," she said. "I don't want to go in there, hear them say, 'Well, we can fix that.' I don't think I can stomach another surgery. Whatever is left, I want to be left with it. Knowing what I know now, if I could go back, I would not have the surgery at all."
Just a handful of Oklahoma surgeons are helping women heal from failed mesh surgeries.
"I absolutely agree with all the organizations, the FDA and The American Urologic Association, that patients, prior to any surgical procedure, should clearly have informed consent," Integris urologist Dr. William Barnes said. "There are alternatives for repairing prolapse that don't require implantation of synthetic material. They can have repair with their own tissue."
Many surgeons like Dr. Barnes are still using transvaginal mesh but much less frequently.
According to the FDA, 90 percent of women will not have devastating side effects from the implantation of transvaginal mesh.
There are several companies which manufacture surgical mesh including:
CR Bard (Avaulta Solo, Avaulta Biosynthetic Support System, Avaulta Plus Biosynthetic Support System)
Johnson & Johnson and subsidiary Ethicon (Gynecare Prolift mesh, Gynecare Gynemesh, Gynecare Prolene mesh, Gynecare TVT sling)
American Medical Systems (Elevate, Apogee, Perigee, Monarc, Sparc Sling)
Boston Scientific (Pinnacle, Uphold System)
Ugytex (Dual Knit Mesh)
Mentor Corporation (OB Tape)
Most of those companies tell News Channel 4 they are unable to make any public comment because of the ongoing litigation.