This is an archived article and the information in the article may be outdated. Please look at the time stamp on the story to see when it was last updated.
OKLAHOMA CITY – If you have a sweet tooth, a popular candy company is releasing more tempting treats that might have you rushing to the store.
The Hershey Company announced that it is releasing a line up of limited-edition products that are inspired by U.S. summer destinations.
The new "Flavors of America" collection features Hershey's, Hershey's Kisses, Reese's, Kit Kat, Twizzlers and PayDay with new summer-inspired flavors.
The company says fans can try the new flavors, including:
Kit Kat Strawberry Flavored Candy,
Hershey's Kisses Coconut Almond Flavored Candies,
PayDay BBQ Flavored Bars,
Reese's Honey Roasted Flavored Peanut Butter Cups,
Twizzlers Key Lime Pie Flavored Twists
Twizzlers Orange Cream Pop Flavored Twists
Hershey's Cherry Cheesecake Flavored Bars.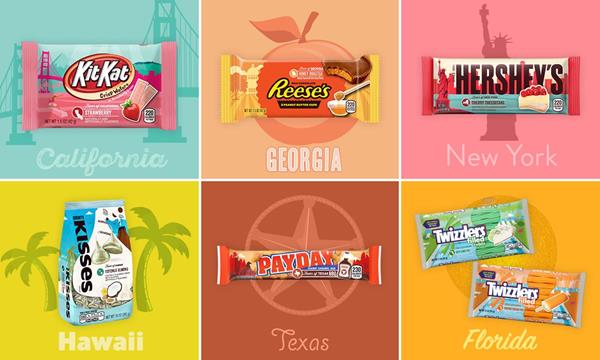 The new 'Flavors of America' collection is available at retailers nationwide while supplies last.