This is an archived article and the information in the article may be outdated. Please look at the time stamp on the story to see when it was last updated.
OKLAHOMA COUNTY, Okla. – When it comes time to sell your home, it can be difficult to figure out exactly how much it is worth.
According to the Oklahoma County Assessor, the number of homes valued at over $1 million is on the rise.
Larry Stein, the chief deputy assessor of Oklahoma County, says 1,175 homes are valued at $1 million or more, which is up more than 13 percent from last year.
In fact, Stein says it has also increased more than 328 percent from just 11 years ago.
"The City of Edmond is the winner of having the most million dollar homes with 381. The City of Nichols Hills comes in a close second with 380 (190 per square mile,)" he said.
Oklahoma City has 360 million dollar homes, Arcadia has 35, Jones has 15 and Choctaw has 2.
Stein says the zip codes with the most million dollar homes are 73116, 73142 and 73013.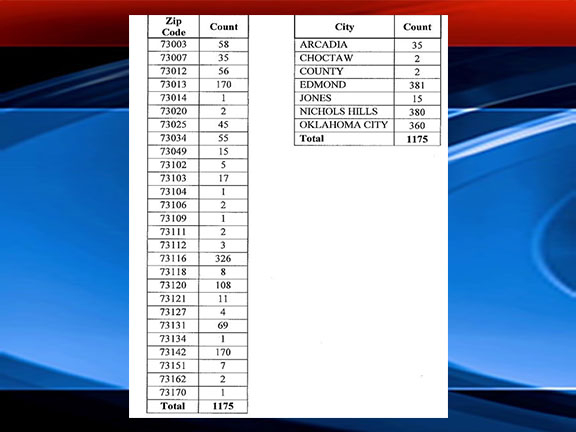 Officials say the value of a property is based on actual verified sale prices that are gathered by the assessor's office.
See a mistake? Report a typo here.